Are Banks Lending?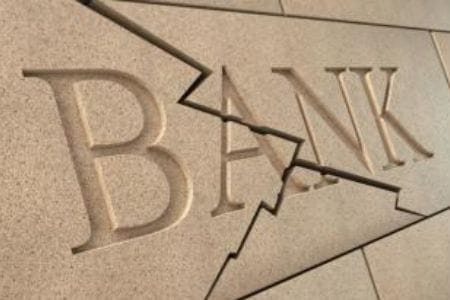 Does anyone even qualify for a mortgage these days? It seems that all you ever see on television, print or online is that banks aren't lending. Or that you have to have perfect credit and a huge 50% down payment.
Yet, that's not the case and it disheartens those of us in the industry knowing that many consumers can benefit from lower rates and greater buying power yet don't even apply for a mortgage.
Has there ever been a better time to buy a home in history?
Rates are at record lows and home values are rock bottom.
That's understandable, that people would be a bit squeamish, given today's environment but potential home buyers, especially the first time home buyers, essentially "prequalify" themselves based upon what they hear or read. And that's unfortunate.
We close loans every day. Let me repeat that: we close loans every, single day. Lots of them. And we're not just talking about loans with large down payments and spotless credit.
The myth that only the well-to-do can get a mortgage has widely been perpetrated by the media to the point that potential homeowners resign themselves to renting.
We close FHA loans for first time home buyers.
We close VA loans for veterans.
We close USDA loans for those with zero money down
Yes, we do close Conventional loans for those who put down 5% and 20% or more. And we don't require absolutely pristine credit for these loans either.
The truth is that mortgage lending has simply reverted back to common senselending guidelines that have been around for decades and prior to the mortgage mess of the last decade.
These guidelines might seem onerous when compared to the relaxed approval methods many extinct lenders used for years to everyone's peril.
What are these new mortgage guidelines?
We ask that you have a job
We ask that you can afford the house payment
We ask to review your tax returns to verify your income
We ask that in most cases you have at minimum 3.5% down
We ask that you have good, not perfect, credit
We ask that the house is properly valued
There. Now is that too much to ask? Have a job, good credit and show the ability to handle the new monthly payment. These guidelines are far away from the reports of "no one can qualify for a home loan these days." The facts show otherwise. People do get into homes. People can refinance their mortgage. But you have to apply.
If you've been thinking of buying a new home, give us a call. We'd like to help you with getting preapproved, show you your monthly payments and let you know about all of the mortgage loan programs there are available to you right now, today.
And when you're ready to go shopping for your new home, let us provide you with the names of some really, really good real estate agents to help you along your journey.
So turn off the television, pay no attention to the news reports. Yes, you CAN get a mortgage. We know. And so do our customers!