Average new home prices dropping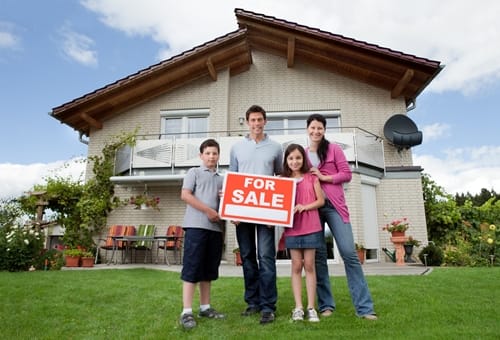 In the past several years, home prices have been rising slowly but steadily, bringing millions of Americans into positive equity after what could have been years of underwater homeownership as a consequence. However, in what could be good news for buyers going forward, the average loan size on mortgages to buy new properties actually took a step back in May.
The average amount of credit extended by financial institutions to consumers who were planning to buy new homes slipped to $296,427 last month, down slightly from the $299,094 seen in April, according to the latest Builder Application Survey from the Mortgage Bankers Association. Furthermore, the share of the entire home loan market taken up by conventional mortgages came to 69.3 percent, by far the largest share of the group take up by any one type of loan. Meanwhile, those originated through the Federal Housing Administration amounted to 15.5 percent, and U.S. Department of Veterans Affairs loans comprised another 13.6 percent. Finally, home loans made through the Rural Housing Service/U.S. Department of Agriculture made up the final 1.7 percent.
What else to keep in mind
People who want to buy today might also need to know that the competition they will likely face for available properties could be waning, as the number of applications for new home purchases nationwide slipped 8 percent from April's total, on an unadjusted basis, the report said. In all, there were about 36,000 new home sales completed in May, and that could be one factor that helped contribute to the price drop seen during the month. Now, the expected number of sales of this type of property for the entire year is set at about 374,000 units.
Consumers who want to take advantage of these new lower prices, and find as much affordability in the market as possible these days, might want to keep in mind that they can always research rates on Poli Mortgage Group's website, 24 hours a day and seven days a week, without having to provide any personal information at all. When it comes time for them to buy, they will also be able to speak directly with a Loan Officer, all they'll have to do is simply fill out a Contact Us form on the website or call 866-353-7654, and a representative will get back to them shortly.