Bay State home prices tick higher in January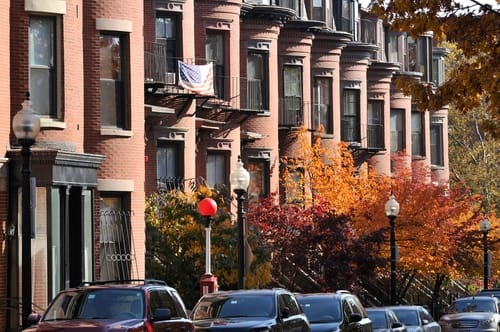 Those hoping to take advantage of current housing market conditions to capitalize on affordability and purchase a home in the coming months may want to get involved sooner rather than later. Interest rate averages are still well below their historical norms, however, property values in states up and down the East Coast exhibited considerable growth in the first month of 2014. Specifically, Massachusetts home sales increased on both monthly and yearly bases. Thus, for individuals looking to pursue the path to homeownership within the Northeast, starting the process in the near future could be financially beneficial.
While real estate prices are still largely affordable for many consumers, odds are, most prospective homebuyers will need some assistance in financing housing transactions. Poli Mortgage Group understands this, and routinely offers its clients favorably low rates that can be used to create home loans. The trusted firm's workforce of experienced Loan Officers provides a high level of customer service, and has helped to write more than $11 billion in mortgages during its last 13 years in operation. To date, the organization has seen the origination of more than 40,000 loans in multiple states along the Eastern Seaboard.
Housing prices noted rising in Massachusetts
Likely due to the busy holiday season and numerous meteorological events, the final months of 2013 saw a modest slump in home sales and transaction amounts. However, the surge in housing activity observed within the Bay State during January served to jumpstart the commonwealth's residential sector, which resulted in heightened property values.
During the recent month, home prices statewide increased 9.8 percent over the figure recorded the during the same period last year, according to CoreLogic's latest Home Price Index report.
"Home prices continued to march higher in January and we expect to see more increases as the market comes out of hibernation for the spring buying season," said Anand Nallathambi, president and chief executive officer of CoreLogic. "Excluding distressed sales, all 50 states and the District of Columbia showed year-over-year home price appreciation for January."
Even though the month saw its own extreme weather, the events weren't enough to deter homebuyers from getting involved in their respective markets during January. The gain additionally pointed toward a month-over-month uptick of 1 percent. Following the growth seen recently, Massachusetts' home prices are within less than 12 percent of the peak amount logged in October 2005.
Median sale price exhibits double-digit jump
Corroborating the data released by CoreLogic, The Warren Group also noted that the median sale price of single-family homes in Massachusetts rose significantly during the first month of the year. In January, the median price for these residential properties ticked up to $315,000, which represented a year-over-year increase of 12.5 percent. This amount marked the highest median price for homes seen during January since 2008, and was the seventh time in the last 12 months that median sale prices improved by double-digits.
"Because we experienced a seven-year slump in the real estate market there is pent-up demand for homes to purchase," said Timothy Warren Jr., chief executive officer of The Warren Group. "The lack of homes available to purchase is causing prices to grow at these double-digit rates. Buyers are hoping that the spring market will bring many more homes for sale and provide more choice."
Warren added, however, that low inventory continues to plague the market, and a number of motivated sellers – as well as interested buyers – is just what the Bay State housing market needs to keep moving forward in the months ahead.
Looking to obtain a home loan in hopes of completing a home sale? Poli Mortgage Group is a regional authority in residential lending throughout the Northeast that maintains an A-plus rating with the Better Business Bureau. To learn more about available products and services, call 866-353-7654 today.