Benefits afforded to those who transition from renting to homeownership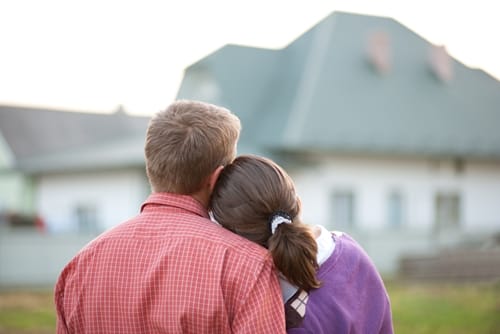 Renting residential property may make financial sense if you're only planning on spending a short time in one area, but if you're looking to settle down, you can benefit considerably by deciding to purchase a house. Homeownership boasts a number of advantages, including financial security and heightened self-esteem, among others.
Since our founding in 2001, Poli Mortgage Group has written more than $11 billion in mortgages and helped countless clients finalize sales to the home of their dreams. Our expansive team of qualified Loan Officers is ready to help you to begin the purchase process. Each of our valued customers are offered the chance to capitalize on low interest rates and benefit from a high level of service.
If you've been thinking about pursuing the path to homeownership, you could   reap the following benefits:
Stabilized finances
Instead of paying rent each month and never seeing a return, you can build equity in a residential property by paying your mortgage on time and in full. Renters run the risk of having their rental fee increased each year, but by obtaining a fixed-rate loan when purchasing a home, you can plan far into the future – as your loan payments will remain the same for the entire term of the loan.
Additionally, a number of federal programs offer first time home buyers financial assistance. In hopes to increase consumers' incentive to acquire a residential home, programs are offered by the Federal Housing Administration, United States Department of Agriculture and Veterans Administration.
Heightened sense of security
In addition to the financial benefits of homeownership, there are many other advantages, as well. The National Association of Realtors announced children whose parents own their home have higher levels of self-esteem than those who don't, and are more likely to purchase a home themselves in the future. If you're thinking about starting a family, it may be a good idea to first secure a permanent address.
Another benefit of home ownership is the ability to write off the interest on your loan as well as the property taxes on your tax returns. This is one of the best benefits of owning vs renting. How much do your deductions save you in taxes? These numbers will vary based on the specific factors on your mortgage. It is best to consult with a mortgage professional and your accountant to determine the specific dollar benefit.
In addition, being the sole owner of a property allows you full control over any changes or upgrades you wish to make to the interior or exterior of the property.
Poli Mortgage Group can help you navigate the home buying process, and possibly save you money while doing so. If you're interested in learning more about our First Time Home Buyer Programs, contact one of our experienced representatives today by calling (866) 353-7654.