Boston home prices see sizable gains in October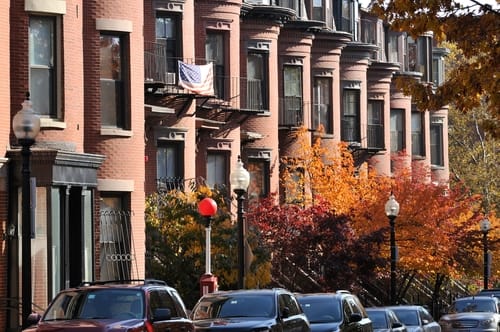 Across much of the U.S., the first full month of autumn brought about a significant slowdown in home sales and a sizable decline in prices. However, this wasn't the case in the Northeast, as Boston and other major metropolitan areas saw increased activity and heightened conditions in October. Individuals looking to purchase a home in Massachusetts' capital city may want to act soon, before the coming months see prices tick further upward.
Those who choose to pursue homeownership with the help of residential lending can benefit by enlisting the assistance of Poli Mortgage Group. Founded in New England in 2001, the trusted firm has grown to a regional authority with the ability to operate in 17 states and multiple branches throughout the region – including Boston.
Area home prices increase monthly, yearly
Last month, The Hub's property values improved 0.5 percent over September's total and more than 9 percent from October 2012, according to Zillow. Within the organization's latest Home Value Index, Boston's reading amounted to $343,800.
The metropolitan area's housing market has traditionally performed well, and in October, its totals surpassed the nationwide average. Having fallen 0.1 percent month-over-month, and more than 5 percent annually, national home values fell for the second consecutive month to an index reading of $162,800, the real estate analytics provider reported.
Stan Humphries Ph.D., chief economist for Zillow, explained the dip was not cause for concern, as the conclusion of the summer home buying season typically sees sales and prices slip.
"The months-long period of annual home value appreciation rates in the 6 and 7 percent range was great while it lasted, but we knew it would not continue indefinitely," said Humphries. "The slowdown we've seen these past few months was expected, and is largely welcome news for a market still struggling to find its natural balance."
Massachusetts home sales rise in October
Along with higher prices, more transactions were recently completed throughout the Bay State. During October, 4,326 single-family homes were finalized, marking a more than 18 percent increase over the total number of transactions completed in the same month the year prior according to The Warren Group's most recent report.
"The pace of the housing market has surpassed expectations this year," said Timothy M. Warren Jr., CEO of The Warren Group.
Those interested in the purchase of a home anywhere along the East Coast can effectively capitalize on current conditions by contacting Poli Mortgage Group. Our experienced workforce of Loan Officers routinely find clients low rates and have originated more than 40,000 mortgages to date. Call us today at 866-353-7654.