Boston real estate market picks up in November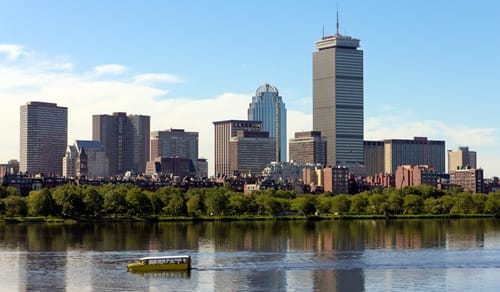 Last month, many people may have been starting to shift their focus toward the holidays and buying gifts for their friends and loved ones, but a substantial number of individuals in the Northeast were also concentrating on buying homes. And, as housing markets across the nation continue to show signs of strength, and with interest rates still well below historical levels, an increasing number of prospective homeowners may be looking to acquire residential lending and purchase a home in the coming months.
One of the real estate sectors that is poised for substantial growth in the future is Boston, Mass., as conditions continued to improve during November. A regional authority in residential financing, Poli Mortgage Group operates in 17 states and maintains a number of branches, one of which is located in the Bay State's capital city. Those hoping to pursue the path to homeownership can benefit by contacting a Loan Officer and researching low rates.
The Hub sees property prices appreciate
During November, home values in Boston were noted at a Zillow Home Value Index of $349,200, which represented considerable gains on both a monthly and annual basis. Compared to figures recorded in October, prices were 0.5 percent improved. Year-over-year, this amount marked an increase of 8.6 percent.
Zillow chief economist Stan Humphries, Ph.D., pointed toward the appreciation as a sign of the heightened demand exhibited from interested buyers for much of this year.
"Much of this year's rapid growth in home values can be attributed to very strong demand, as low mortgage interest rates, relatively low home prices and a slowly improving economy helped draw buyers into the market," he said.
Humphries also said that for many, the best time to begin the purchase process may be right now, as current affordability levels could continue their upward trend.
"Those dynamics are now giving way to more moderating influences, including rising mortgage interest rates, flagging investor demand and slowly increasing for-sale inventory," he added. "This slowdown in home value appreciation will contribute to a more balanced market, and will help to ease some emerging affordability problems in a handful of very hot markets."
Massachusetts pending home sales, prices also exhibit jump
Not only the city of Boston was experiencing increased activity during November, though. Across the Bay State, the number of single-family homes put under contract – as well as the prices of those properties – ticked up significantly.
Last month, the transactions of 3,843 such houses were pending, according to the Massachusetts Association of Realtors. This figure was 18.6 percent higher than the number seen during November 2012, and represents the largest amounts ever recorded by the organization.
Additionally, MAR noted that the median sales price of single-family homes throughout Massachusetts in November was $317,000. This was 7.5 percent better than the same month the year prior, when the median was $295,000.
"Home owners who put their houses on the market had a lot to be 'thankful' for in November as buyers continued to make a high number of accepted offers," said MAR president Kimberly Allard-Moccia. "The one present that would make buyers very happy during this holiday season are more homes for sale."
While these numbers were improved on an annual basis, both pending sales and median prices slipped a bit from October. However, MAR reported that this change is not cause for concern, as a slight slowdown is expected after the conclusion of the summer home buying season.
Those individuals interested in getting a jump start on a home purchase in the coming year can benefit by getting in touch with Poli Mortgage Group and working with a Loan Officer. In the past 12 years, these professionals have originated more than 40,000 mortgages and helped countless clients achieve their dreams of homeownership. To get started, call us at 866-353-7654.