Builders far more confident about success in housing market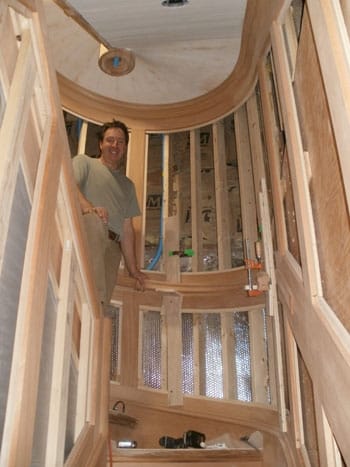 Following a few months of ups and downs seen earlier this year – mostly as a result of the harsh winter weather keeping many shoppers at home durin​g January and February – it seems that the housing market is back on the path to recovery seen toward the end of 2013. Part of that is reflected in the growing confidence exhibited by professionals in charge of building new homes that will soon go up for sale, as they see a number of strong conditions in the sector today.
Overall, the level of builder confidence in the market for new, single-family homes grew four points in June, rising to a level of 49 from the previous month's 45, according to the latest National Association of Home Builders/Wells Fargo Housing Market Index. This is now just one point below the threshold of 50, at which point the overall market would be considered positive for builders. And while a few doubts may still linger for some professionals in the market, few of them have to do with consumers.
"After several months of little fluctuation, a four-point uptick in builder sentiment is a welcome sign and shows some renewed confidence in the industry," said NAHB chairman Kevin Kelly. "However, builders are facing strong headwinds, including the limited availability of labor."
What goes into it?
There are three critical components to the builders' index overall, and two of them are in very positive territory, the report said. The largest of these is the portion of the index made up of expectations for sales over the next six months, which presently sits at a rating of 59, having increased from 56. Next, current sales conditions were rated at 54 this month, up from 48. Finally, current buyer traffic increased substantially to 36, from the previous 33.
Consumers might want to take advantage of these improving market conditions soon. When they do so, it is important for them to keep in mind that they can research low rates on Poli Mortgage Group's website – 24 hours a day and seven days a week – without having to provide any personal information at all. When it comes time for them to purchase, they will also be able to speak directly with a Loan Officer, all they'll have to do is simply fill out a Contact Us form on the website or call 866-353-7654, and a representative will get back to them shortly.