Cabinet materials that can significantly improve your kitchen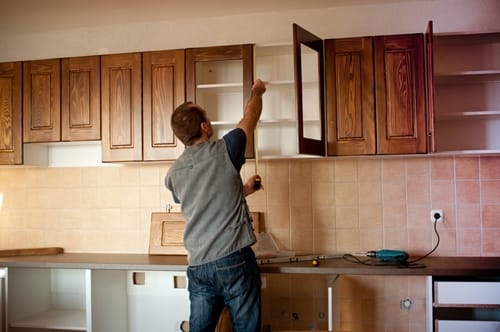 Looking to update your house's current kitchen? Doing so could provide you with a number of benefits, as this is the room most often used by homeowners. Not only could a renovation enhance the living area's aesthetic appearance, but it could see your property's resale price increase, should you ever decide to list.
One of the easiest aspects to change about a kitchen is its cabinets, as these functional features largely influence the look of the overall space. However, there are quite a few different styles of cabinets to choose from. Here are the most popular types among homeowners across the Northeast.
Hardwood – This is arguably the most common style of cabinetry nationwide, largely because of the many different opportunities for customization it affords homeowners. Aside from the type of wood that's used, individuals can paint the cabinets any color they want in an effort to further the home's interior design scheme. This material is durable, so it will last a long time and effectively protect the dishes and glasses inside, according to HGTV.
Glass – Those who don't wish to open their cabinets to see its contents often choose this option, as it allows them to display their dinnerware, Houzz noted. In some instances, these storage options are used to exhibit fine china, sophisticated tea sets and upscale silver platters. However, this choice can occasionally be troublesome for homeowners, as glass requires regular cleaning and is susceptible to breaking if mishandled.
Open air – If you like the look of cabinets with glass accents, but aren't interested in having to clean them, you might want to try open air cabinetry. This style removes the door and sides to cabinets, allowing individuals to effortlessly add to an existing design scheme. The minimalist look enables the display of prized plates and dinnerware, but it offers little in the way of protection. So, if you have young children, you may want to wait before having this type of cabinet installed.
Interested in upgrading your home's kitchen with one of these popular styles of cabinetry, but worried you can't afford it right now? There's no need for concern – Poli Mortgage Group is here to help you. As a regional authority in residential lending, the trusted firm has originated more than 40,000 home loans during its 13 years in operation. Its workforce of experienced Loan Officers have the skill sets needed to find low rates and secure affordable payment plans with favorable terms. To learn more and get started, call 866-353-7654 today.