Cash-saving updates to make to your home before autumn, winter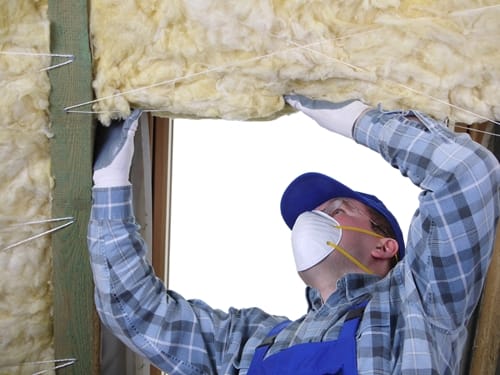 Have you recently purchased the home of your dreams? If so, you've probably been busy getting your belongings organized and enjoying summer's warm weather while it's still here.
However, something you will want to consider is the upcoming change of seasons – and how it will affect your new home. Housing markets up and down the East Coast are typically regarded for their quality residential offerings, but are known to endure substantial snowfall and freezing temperatures during the colder months. Luckily, there are a number of money-saving strategies that you can employ as a homeowner in order to lessen the amount of costs you incur during autumn and winter.
Poli Mortgage Group is not only able to help prospective buyer's secure low rates and affordable financing, we are also a trusted source of valuable information regarding residential real estate and owning property. Licensed to operate in 17 states along the Eastern Seaboard, our team of knowledgeable Loan Officers have originated more than 40,000 home loans, and disseminated priceless tips to countless clients.
Accordingly, because the current season provides the favorable conditions needed to complete important home improvements, you may want to undertake the following projects before temperatures begin to fall:
Clean gutters, caulk cracks
One of the easiest things you can do to prepare for cold weather is walk around your house and look for areas that are in need of some attention. While it may require a ladder, you should be sure to inspect the home's gutters, as any debris that may have gotten stuck can cause significant problems when the snow starts to fly. Additionally, if you notice any cracks in your walls, ceilings or window fixtures, be sure to seal the opening with high quality caulk. This will prevent cold air from penetrating your house's interior – and can help keep warm air in.
Install energy-efficient windows
If you anticipate needing a lot of caulk to fix your windows, you may want to contemplate replacing them with modern alternatives. There are a number of energy-efficient models on the market today, which provide homeowners with a pleasing window feature that also improves the look of their wallets.
Update old appliances with newer models
If you choose to improve your home with the inclusion of energy-efficient windows, why stop there? There are a number of appliances available to consumers that cut down the amount of power a house regularly uses. Old furnaces may not only be ineffective, but could also be a health and safety hazard, so you should examine your home's heating system and determine whether it needs to be replaced. If you decide that it does, you can benefit by purchasing an energy-efficient model. The initial price may be more than traditional furnaces, but you can recoup the cost within a few years – and begin saving money each year.
Add insulation to internal systems
Another good precaution you can take while heading toward winter is increase the amount of insulation you have in your attic and internal systems such as plumbing. Due to the fact hot air rises, most homes lose a significant amount of heat because their attics allow it all to escape. Adding insulation to this space can keep more warm air inside the house and help utility bills remain low. Insulating your plumbing can help prevent the possibility of a pipe freezing and bursting – which will not only cause a big mess, but a large dent in your savings, as well.
Taking these steps will also help increase the value of your home which will help significantly if you choose to sell the home or even refinance.
If you're interested in learning of additional tips and tricks to prepare your home for cold weather, consider contacting one of Poli Mortgage Group's experienced housing representatives. Due to our high standards of service and attention to detail, we have maintained an A-plus rating with the Better Business Bureau. Call us today at (866) 353-7654.