Common repairs new home owners choose to make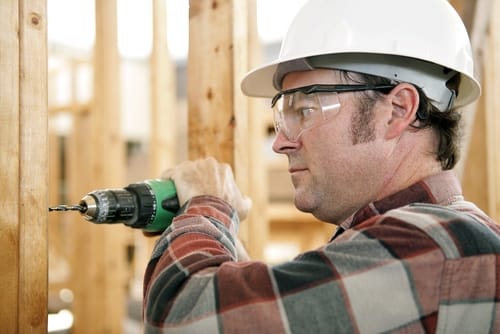 Even though you had an inspection completed before finalizing a home purchase, odds are, there are going to be a number of little repairs you will want to have taken care of upon moving into your new residence. These can range in importance and cost, but can all improve the quality of your overall property, as well as enhance your sense of ownership.
In our 12 years of service, Poli Mortgage Group has grown into a trusted source of residential lending, but also general housing information. In addition to working around the clock to secure clients low rates, our team of Loan Officers tirelessly offer up valuable tips and tricks to those who are pursuing the path to homeownership, as well as buyers who just closed on their dream house.
Once in your new home, you may want to make small improvements and repairs,  – as you can benefit by identifying any problems before they grow in size.
Updating, upgrading appliances
It is important you test all of the home's internal systems to ensure that they are all in working order. Because pipes are hidden behind walls, plumbing problems often go unnoticed – until it is too late. Accordingly, you should check all faucets and drains, as well as thestatus of your water heater and appliances – such as the dishwasher, refrigerator and oven – to see if there are any issues that need attention.
Restoring your HVAC system
While you may not give it a second thought during a typical day, your heating and ventilation system is one of the most important aspects to your home. Neglecting to change the air filters and clean vents can cause you to breathe in harmful material like dirt and dust, which can adversely affect your health.
Replacing gutters, downspouts
Not only are your home's internal systems important to examine, but so are its external systems. Gutters and downspouts that are damaged or have become clogged by leaves and debris can inhibit the flow of rainwater off your roof – and potential cause leaks. If these issues aren't corrected after a few storms, your home's structure could suffer, as all the runoff water might cause wood to rot and other building materials to weaken.
Looking to learn more about the proactive steps you should take upon moving into your new home? Contacting one of our qualified housing professionals can afford you all the information you need to know.
Call us today at (866) 353-7654.