CoreLogic: Home prices grow at fastest pace in seven years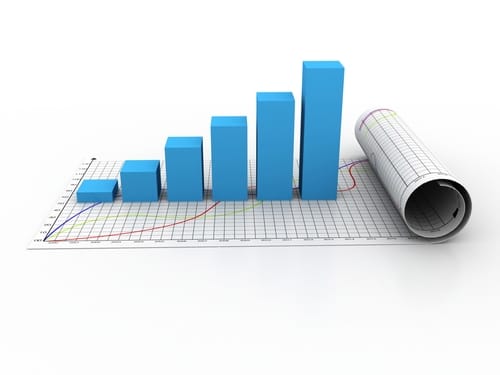 With buyer interest increasing in many areas across the nation, states from Massachusetts to Florida have exhibited considerable rises in housing prices in recent months.
CoreLogic's recently released Home Price Index for May detailed a year-over-year jump in residential values of more than 12 percent, which represents the largest annual improvementseen since February 2006. On a month-over-month basis, housing prices hiked nearly 3 percent from April, marking the 15th consecutive month of rising home values.
"It's been more than seven years since the housing market last experienced the increases that we saw in May, with indications that the summer months will continue to see significant gains," said Dr. Mark Fleming, Chief Economist for CoreLogic. "As we approach the half-way point of 2013, home prices continue to respond positively to the reductions in home inventory thus far."
As home construction professionals increase efforts to meet the demand for housing, real estate sectors nationwide may show progress in the ongoing recovery, and conditions may continue to improve – providing favorable opportunities for both sellers and buyers. Have you been thinking about making a property purchase lately? If so, you may want to act quickly.
We at Poli Mortgage Group are here to help you throughout your entire buying process. Our team of knowledgeable Loan Officers can assist in customizing an affordable payment plan for you and determine the type and size of home mortgage that best suits you. We are licensed to operate in 18 U.S. states, and have more than 10 branches located in five states along the Eastern Seaboard.
The Quaker State records monthly, yearly gains
Pennsylvania, one of the states in which Poli Mortgage Group has a branch location (in Pittsburgh), was the site of considerable growth in home prices during May. CoreLogic announced houses exhibited local annual increases in value of more than 3 percent, as well as a monthly boost of almost 2 percent. Though the state's housing prices are still about 10 percent below the peak amount seen in September 2007, the recent developments can be seen as very promising.
After being founded by brothers Chip and Chris Poli in 2001, Poli Mortgage Group has coordinated the origination of more than 40,000 mortgages and written over $11 billion in home loans. Our workforce has the know-how needed to find you the lowest rate available with the best home loan program to meet your financial requirements.   So, if you've been considering making a residential purchase, why wait any longer? Call us today at (866) 353-7654.