Do I Need A Lawyer to Buy a Home?
Why You Need a Real Estate Attorney in a Home Purchase Transaction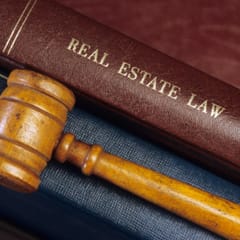 The purchase of a home will often rank as one of the most important financial transactions in a persons life, certainly the largest. Buying a home can be exciting, as home ownership represents freedom and independence from having to pay rent each month which is building a landlord's equity.
There are many financial benefits to home ownership as well, including tax incentives, and the potential to build equity as the property appreciates in value and you amortize your principle balance.
Many first time home buyers are not exactly aware of what is in their best interest. This is where a good real estate attorney comes in. They truly are your trusted advisor, in that they have absolutely no financial interest in details such as the price you pay for the home, or the mortgage rate that you get.
Their job is to make sure that you understand the home purchase process, and that you understand every piece of paper that is put in front of you. These are legally binding contracts, from the purchase and sales agreement, to the initial disclosures, home inspection reports, to the mortgage documents at the closing table.
How to Find a Good Lawyer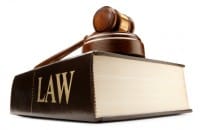 You want to choose a lawyer that puts an emphasis on Real Estate. Even though lawyers are not technically allowed to advertise "Specialties", obviously some lawyers are far more experienced than others in certain areas.
You certainly want to get a referral and this is a time where you want to look to an experienced relative, advisor or a friend. You probably won't have much luck in the yellow pages.
You definitely don't want to get stuck in a My Cousin Vinny situation either!
Mortgage companies keep numerous Closing Attorneys on hand that handle real estate conveyance on a regular basis. You can certainly discuss this with your loan officer and they can get you a referral.
An important note about the Lawyer that closes loans for the mortgage company. This lawyer is not working for you, they are hired by the lender to pull title, write title insurance, prepare the settlement statement and notarize the closing package.
They certainly can work for you as well however, this will require a separate agreement and fee. Never assume that the lawyer who is doing title work for the lender is also working for you, if you have not arranged such a relationship.
When Do You Really Need A Buyer's Attorney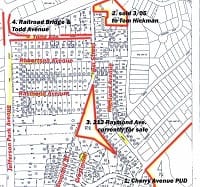 Any time you are buying a foreclosed home or a home that is a "short-sale", you certainly want a good lawyer working on your side. These are complex and time consuming transactions and a lawyer has staff that understand the process.
Whenever there are Purchase and Sale Agreement issues like, minor improvements that need to be done prior to close, certain chattel property remaining on the premises or even simple things like appliances that are being sold with the home.
These areas can become quite contentious when they go sour, your lawyer can really help out here.
Any time you are paying cash for a home. The mortgage process is designed to avoid possible title defects. Things like old mortgages, liens, property taxes, water bills and any other possible defects that could come back to bite are ALWAYS avoided when financing is present. This is because the lender requires safe guards against these issues.
You should do the same, even if financing is present.
New construction is an area that can cause major problems and the presence of a good lawyer can help immensely. Things like lot line disputes, title flaws, bad engineering reports, expired permits, un-recorded plot plans, un-released mortgages and sub contractors not being paid can land you right in the middle of a pretty nasty dispute.
Yes, You Need a Lawyer to Buy a Home
In short, a lawyer will provide necessary assistance when things go wrong. Real estate transactions have a very large number of moving parts and a good real estate lawyer is very inexpensive and can save you a HUGE headache.
Will I Be Charged by the Hour?
Obviously different circumstances require different fee structures. A lawyer that is handling a sub-division of land will cost you a bit more than if you are buying a home that has existed for years.
However, most of the time it is standard that the lawyer will only charge a flat fee for buyer's representation services.
Will I Always Talk Directly to the Lawyer?
Understand that it is quite common for you to deal with a paralegal or office staff during the process. Also know that the lawyer is getting regular updates on your file and any potential issues.
Yes, lawyers themselves are known to lack slightly in the communications area. A real estate lawyer will often be graded and referred by other real estate professionals based on the strength of their inside people. A good lawyer has very experienced people working in their office and these people are usually quite strong in the communication area.
If the staff isn't calling you back, you may want to look elsewhere?
~
So, the Indian Chief, A Rabbi and A Lawyer walk into a bar…
Just kidding!