East Coast housing markets largely favor buyers this spring season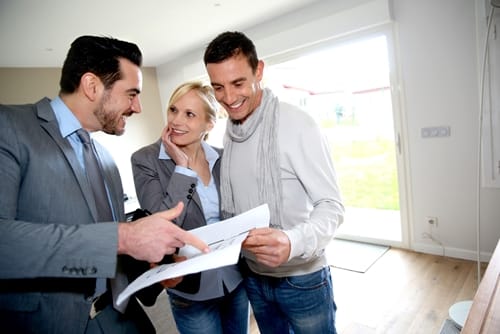 With temperatures climbing higher and the effects of winter weather melting away across the Northeast, individuals who are interested in the purchase of a home in the region may be in good position to do so. As national interest rate averages remain well below historical norms, and residential sectors up and down the East Coast continue to show signs of strength, those looking to buy could benefit from taking advantage of the current market conditions.
Poli Mortgage Group, a trusted source for residential lending, can assist individuals along the path to homeownership, as the firm offers its clients with favorable low rates and high quality customer service. The workforce of experienced Loan Officers work around the clock to answer borrowers' many questions and successfully meet their varying needs. Founded in 2001 by brothers Chip and Chris Poli, the organization is headquartered in New England and has grown into a regional authority in providing financial assistance throughout the Northeast.
Eastern markets ripe for buying
While the frequency with which homes are being bought and sold on the West Coast has led the region to be considered as a sellers' market, according to Zillow, eastern metropolitan areas allow for more negotiation in pricing and are therefore presently considered buyers' markets. Within its latest national analysis, the real estate information provider announced individuals looking to buy residential properties can enjoy substantial affordability along the East Coast.
"In the East, housing markets are appreciating a bit more slowly, and homes are staying on the market longer, which helps give buyers the upper hand," said Stan Humphries, chief economist for Zillow. "As we put the housing recession further in the rear-view mirror, the broad-based dynamics that applied during those days – when all markets were reacting similarly to nationwide economic conditions – are fading. Real estate has always been local, and as the spring market gains momentum, this old adage will only become more pronounced."
Although home value appreciation slowed considerably nationwide in recent months, with the spring homebuying season already heating up, many expect prices to sustain significant increases. Accordingly, those who plan to finalize a housing transaction this year can benefit from acting soon.
Northeast buyers could have more options
Although last year's inventories were extremely tight and pushed many hopeful homeowners out of the market, this year is expected to be quite different, as many housing segments are seeing upticks in the number of available houses. Within the latest joint report released by the U.S. Census Bureau and the U.S. Department of Housing and Urban Development, it was noted that residential construction within the Northeast rose substantially.
During February, regional housing units were authorized by building permits at a seasonally adjusted annual rate of 102,000, according to the government departments. This figure represented a monthly increase of 6.3 percent from January, in addition to an improvement of 22.9 percent from the same time last year. Housing starts in this area were somewhat hindered, however, as they were observed at a seasonally adjusted annual rate of 75,000. This marked a decrease of 37.5 from the previous month, as well as a year-over-year decline of 29.2 percent.
Meanwhile, housing completions fared a little better, the report showed. In February, residential units under construction in the Northeast were finished at a seasonally adjusted annual rate of 70,000, which was 29.3 percent below January's figure, but 7.7 percent above the number recorded during February 2013.
With housing conditions showing signs of improvement across the East Coast, prospective buyers would be wise to prepare their savings for a home purchase. Those who will need financial assistance can turn to Poli Mortgage Group for a helping hand. During its 13 years in operation, the firm has originated more than 40,000 home loans. To get started today, call 866-353-7654.