Essential things to do before buying a house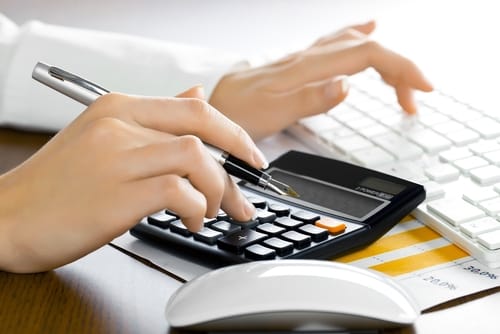 Thinking about purchasing a house? There are a number of benefits associated with homeownership, but financing a sale can be tricky if you're not adequately prepared. In order to successfully navigate a housing transaction – and simultaneously maintain a comfortable level of savings – you can benefit by taking a number of proactive steps that will better prepare yourself, and your funds.
At Poli Mortgage Group, our team of knowledgeable Loan Officers work around the clock to find clients low interest rates and set them up with affordable payment plans. In our 12 years of operation, we have seen the origination of more than 40,000 loans and upheld an A-plus rating by the Better Business Bureau. If you have questions about the home buying process, we have the answers.
There are many different ways you can strengthen your finances in preparation to make a housing purchase, including the following steps:
Determine your buying power
It wouldn't make much sense to make an offer on a house that is out of your price range, would it? . So don't waste any of your time looking at properties you can't afford. The first step you should do when planning to buy a home is to calculate your purchasing power.
To do so, consider your regular income and compare that amount to your monthly expenses. This will give you a better idea of the size of payment you can routinely make toward a mortgage and the size of home you can own. It's generally recommended to spend no more than 30 percent of your income on housing payments, and discussing the specifics with a Loan Officer can help you understand exactly how much you can afford.
Save up for a down payment
While it is customary for home buyers to put down 20 percent of the property's total cost at the time of the sale, paying more may find you more favorable interest rates, smaller monthly payments and possibly a shorter loan term.
If possible, it is also a good idea to build up your personal savings. After the sale is finalized, you may encounter areas of the home that need repair – and if you don't have the funds on hand to pay for them, you could find yourself accruing debt.
Receive preapproval from lender
This step will not only give you a clear understanding of your buying power, it can make you appear more attractive to sellers. Buyers who seek approval for a loan after submitting an offer can waste a substantial amount of the Realtor and current owner's time. Don't leave anything up to chance. For more tips on buying a home, contact one of the qualified housing professionals we employ at Poli Mortgage Group. You'll be glad you did. To get started speak with a Loan Officer today, call (866) 353-7654.