Evaluating neighborhoods' qualities before buying a home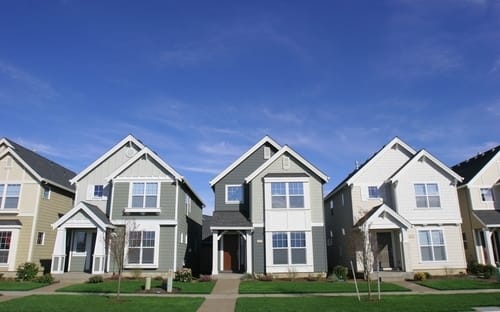 In the market for a home? You're likely considering a number of aspects, including the home's size, features and price. However, you should also take the surrounding area into account when hunting for a residence to purchase.
Many factors come into play when planning a move, such as local school districts, as well as the crime rates, public utilities and the financial state of the neighborhood. Accordingly, multiple residential sectors along the Eastern Seaboard boast high quality schools and low crime, and make for optimal areas to live in.
Poli Mortgage Group is licensed to originate home loans in 17 states along the East Coast, and currently operate a number of offices in those areas. If you're thinking about applying for a mortgage and pursuing homeownership, you may benefit by contacting one of our experienced Loan Officers and researching the low rates and great service we offer our valued clients. Since our founding 12 years ago, we have written more than $11 billion in mortgages and helped countless individuals to better understand the type of house – and residential area – that best suits their lifestyle and financial situation.
If you're beginning to hunt for the perfect home, you should pay close attention to the following aspects, as they can not only affect the sale price, but also your day-to-day life afterwards:
Educational opportunities
Many first time home buyers tend to be young families, or expecting parents. Because of this fact, one of the most important factors to consider when choosing where to put down roots is the school district that the property is located in. By choosing an upscale community, you can rest assured your children will receive a good education, but you may be charged with paying high taxes associated with the area.
It may be a good idea to meet with the local school's principal, and tour the institution, as well as research past test scores and teacher reviews, to get a good idea of the quality of the district. Carefully considering class sizes and special accommodations can afford you additional insight, as can speaking with parents of children currently enrolled in the local school system. In addition, be sure to check and see if your desired house is on or near a bus route or public transportation.
Prevalence of crime
While this may seem like a no-brainer to some, many home buyers neglect to evaluate a community's crime rate before moving in. Obviously you don't want to be putting your family – or possessions – at risk, so make certain to do some online research and speak with local law enforcement personnel.
You may want to also contact the coordinator of the area neighborhood watch group to discover the frequency and severity of incidents. Additionally, adequate street lighting is a necessity, but is especially important in dangerous areas, so consider talking with the local public works administrator.
Typical buying prices
Another aspect to consider when choosing an acceptable place to settle down is the size of a sale you can afford. Some homes are valued at higher prices because of the quality of other houses in the neighborhood, while others depreciate in value because of various environmental and economic issues. Only once you calculate your purchasing power and determine a target amount, should you begin to examine area listings. Wasting time touring properties that are outside of your budget may only cause frustration and deter the overall sale process.
Looking to get a head start in finding the right home? Contact one of our qualified representatives at Poli Mortgage Group. Our workforce works around the clock to assist potential customers and maintain a high level of support for current clients. Call us today at (866) 353-7654.