Existing-home sales finally rose in April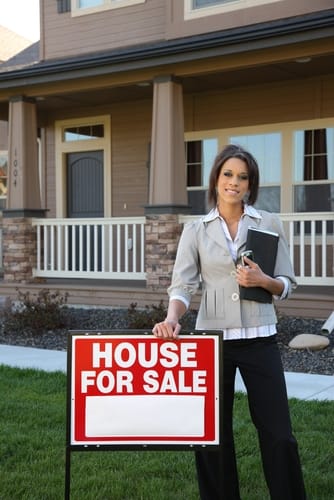 The housing market hasn't been very robust since the start of the new year. Mortgage applications are down, and so are sales numbers. However, in the latter case, things seem to finally be moving in a positive direction for the first time in 2014.
The number of existing homes sold in the U.S. finally increased on a monthly basis in April, rising a seasonally adjusted 1.3 percent from March, according to the latest data from the National Association of Realtors. In all, April saw the annual rate of existing-home transactions increase to 4.65 million, up from 4.59 million in March, but down 6.8 percent from the 4.99 million seen a year earlier. However, it should be noted that because of all the declines in the last month, the annual discrepancy comes as no surprise to experts, who further note that an improvement, logically, had to come at some point this year.
Lawrence Yun, the chief economist for the NAR, said that the entire first quarter was so bad for the industry that any change brought on by the annual spring and summer buying season was going to appear substantial, the report said. But because of how rough that first quarter of the year was for the market as a whole, it seems annual numbers will be down a bit for the remainder of 2014.
More options in the market nonetheless
It should also be noted that those who want to get into the market soon may be in a good position to do so, the report said. April alone saw the number of existing homes for sale increase 16.8 percent to a total of 2.29 million, which at the current sales pace constitutes a supply of 5.9 months. That's up slightly from 5.1 months in March, as well as from the 5.2 months seen in April 2013.
Consumers who want to lock in the highest affordability possible in the coming months should keep in mind that they can carefully research rates on the Poli Mortgage Group's website, 24 hours a day and seven days a week, without having to provide any personal information at all. When it comes time for them to buy, they will also be able to speak directly with a Loan Officer, all they'll have to do is simply fill out a Contact Us form on the website or call 866-353-7654, and a representative will get back to them shortly.