First-time buyers could be big force in housing market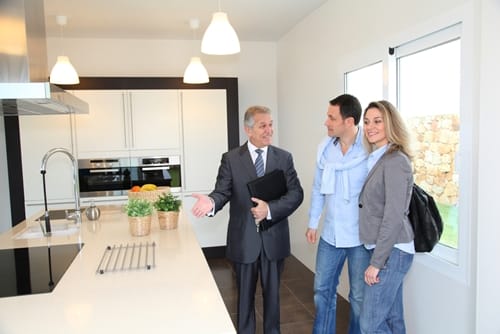 More or less since the recession hit, the one group that has largely been held out of the housing market almost in its entirety is that of first-time homebuyers. A number of obstacles have largely held them back from getting involved in the market overall, but with continued economic improvement seen in the past year or two in particular, it seems that many such Americans might now be in a position to obtain a mortgage for the first time ever.
The most recent analysis of the housing market from Barclays shows that first-time buyers' biggest obstacles – a tough job market and difficult credit conditions – are no longer all that considerable, and as such many people might be in a position to buy, according to a report from HousingWire. Unemployment has been falling steadily for some time now, and banks worried about declining home loan business overall are loosening the purse strings on credit availability for the first time in years.
Other issues?
Moreover, many consumers might be spurred on by the fact that affordability, though steadily declining, is still quite high in comparison with historical norms, as owning remains about 20 percent cheaper than renting overall, the report said. However, many people who may want to buy for the first time in the near future might have difficulty in doing so because they still have huge student loan balances outstanding.
"While the recent slowdown seems to have caught many observers by surprise, we have been expecting a 'mid-cycle correction' to emerge in FY14 since early last year," Barclays equity researcher Stephen Kim wrote, according to the site. "Thus, this period of slower growth is largely consistent with our view for how the housing market will recover back to normalized levels by 2016. Overall, we expect a recovery in entry-level buying to be the key theme in the homebuilding industry this year."
Consumers who want to get into the market and buy a home for the first time in their lives could benefit from researching rates on the Poli Mortgage Group's website. These are available 24 hours a day and seven days a week, without having to provide any personal information at all. When it comes time for them to buy, they will also be able to speak directly with a Loan Officer – all they'll have to do is simply fill out a Contact Us form on the website or call 866-353-7654, and a representative will get back to them shortly.