Fixed mortgage rates dip to six-week low mid-March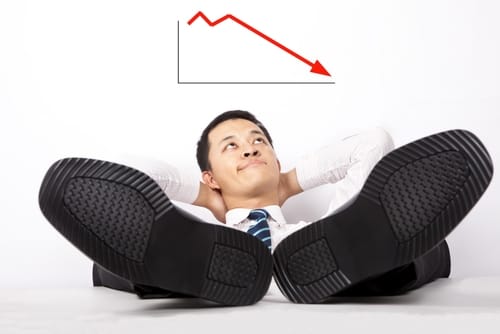 With the spring homebuying season seeing activity pick up within housing markets across the Northeast, prospective buyers have even more reason to pursue the path to homeownership: interest rate averages declined significantly recently. With fixed-rate home loan rates dropping to a recent low, those interested in the purchase of a residential property have a great opportunity to take advantage and save money on a sale.
Poli Mortgage Group, one of the nation's top mortgage lenders, bases the low rates it provides its clients with off of these national averages. Founded in New England in 2001 by brothers Chip and Chris Poli, this trusted firm has originated more than 40,000 mortgages to date, totaling more than $11 billion in affordable home loans. The organization's knowledgeable Loan Officers have the experience needed to secure payment plans with favorable terms and routinely provide high quality customer service.
Mortgage rates trend downward in March
The third month of 2014 has seen a substantial amount of activity, with interest rates moving up and down in the first couple of weeks. During the week ending April 17, fixed-rate mortgage fell to the lowest point observed in the past six weeks, according to Freddie Mac.
In its latest Primary Mortgage Market Survey, the government sponsored enterprise reported that 30-year FRMs averaged 4.27 percent, down from 4.34 percent the preceding month. However, even though this popular mortgage product has fallen significantly, it is still well above its year-ago average of 3.41 percent. Meanwhile, 15-year FRMs ticked down to 3.33 percent from 3.38 percent the week prior. This time last year, the product averaged 2.64 percent.
Frank Nothaft, vice president and chief economist of Freddie Mac, credited the recent drop in these interest rates to weak housing data concerning new residential construction.
"Mortgage rates continued to ease this week as housing starts rose 2.8 percent in March but not as much as expected," Nothaft said. "Also, permits fell 2.4 percent in March to a seasonally adjusted annual rate of 990,000, which followed a slight downward revision of 4,000 permits in February."
As the spring homebuying season continues to heat up, though, and more consumers decide to step off the sidelines and get involved in their respective housing markets, residential reports may begin to show a sizable increase in activity.
Mortgage applications tick up as rates dip
The falling interest rates may have served to motivate more individuals to start the purchase process and request residential financing from lending firms, as the number of mortgage applications submitted during the week ending April 11 increased, the Mortgage Bankers Association reported.
In its latest Weekly Mortgage Applications Survey, which covers more than 75 percent of all U.S. retail residential mortgage applications, the industry group noted that the most recent measure of mortgage loan application volume rose 4.3 percent on a seasonally adjusted basis from one week earlier. At the same time, the Purchase Index increased 1 percent week-over-week, and the Refinance Index hiked 7 percent. Accordingly, the refinance share of mortgage activity ticked up to 52 percent of total applications. The week before, this figure was 51 percent.
Those who are ready to take advantage of current conditions and pursue a home purchase can benefit by starting the process by contacting Poli Mortgage Group. On the firm's official website, individuals can research the latest interest rates at any time of day – or night – without having to provide any personal information. When ready to move forward, they can simply fill out the Contact Us form to have a Loan Officer contact them immediately. To learn more, call 866-353-7654 today.