Florida's real estate sectors see significant improvement in September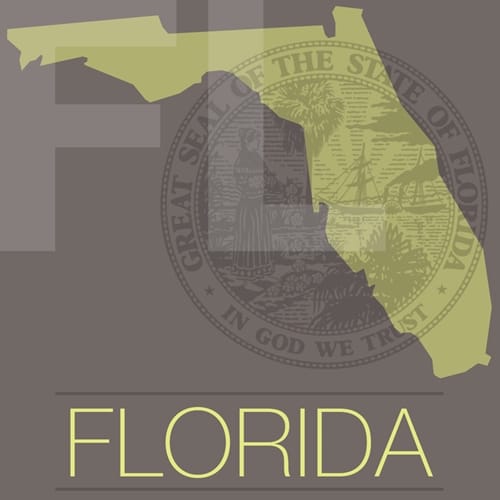 Housing markets across the East Coast were ravaged by the financial crisis in recent years, with many residential areas seeing property values plunge and homeowners unsuccessfully avoid foreclosure. However, those states hit hardest by the economic downturn have also seen a considerable amount of strengthening in recent months, as real estate sectors have increasingly been recovering and recouping the losses they sustained as conditions improved nationwide.
Such is the case in Florida, as housing markets there have seen more finalized purchases and pending sales, as well as higher median prices and a stabilizing inventory supply of available homes for consecutive months.
Strong numbers observed statewide in Q3
From the start of July, through to the end of September, prospective homebuyers in the Sunshine State were treated to advantageous deals and considerable bargains. During this time, closed housing sales of existing single-family homes amounted to 60,661, which represented a year-over-year increase of more than 17 percent, according to the latest data released by Florida Realtors. Additionally, the number of such houses put under contract rose, as pending sale figures were seen ticking up nearly 18 percent on an annual basis.
Meanwhile, the prices that buyers paid for these transactions during the third quarter also increased, the industry organization reported. Statewide, the median sales price for an existing single-family home was $175,000 – an 18.6 percent hike from the same quarter the previous year.
"Data from the third quarter of 2013 shows that Florida's housing market continues to grow and gain strength," said Florida Realtors president Dean Asher. "The housing sector is vital to the state's economy, and Realtors across the state are reporting increased activity in their markets. More jobs will provide more stability for future growth in the state's housing market and overall economy."
Numerous sectors show substantial growth
​The reason why the Sunshine State's overall housing market saw widespread improvement in September is because multiple real estate sectors were expereinceing considerable gains. For instance, the metropolitan area of Sunrise, located within Broward County, was the site of significant growth in closed sales, new listings and home prices.
"What's remarkable for the third quarter data is that all metro areas in Florida show year-over-year increases in both prices and sales for single-family homes, and year-over-year increases in sales for condo-townhome properties," said John Tuccillo, Ph.D., chief economist for Florida Realtors.
Poli Mortgage Group, which has grown into a trusted residential lending regional authority, operates a branch in Sunrise, Fla., and has helped countless individuals to find low rates and secure manageable payment plans. Our team of experienced Loan Officers work tirelessly to provide clients with a high level of quality customer service and originate mortgages with the best possible conditions.
During September, a total of 1,211 home sales were closed in Broward County, according to Greater Fort Lauderdale Realtors. The latest figure marked a more than 13 percent jump, from the 1,068 noted during the same month the year prior, and point toward the possibility of further increases in the coming months. New listings exhibited a hike of more than 16 percent, amounting to 2,031.
At the same time, the community's median and average sale prices also rose, GFLR reported. Ticking up nearly 32 percent on an annual basis, the median price seen in September was $270,000. Showing an improvement of more than 24 percent, the average price was $327,487.
Individuals who are ready to enter their local housing market can benefit by enlisting the assistance of Poli Mortgage Group. We are licensed to operate in 17 states on the East Coast, and have originated more than 40,000 home loans for our valued customers during the last 12 years. Those interesting in learning more about how we can help better navigate the path to homeownership are encouraged to contact us today by calling 866-353-7654.