Foreclosure filings dropped again in May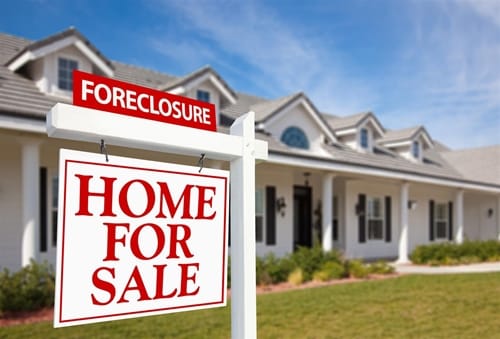 The housing market has been moving in the right direction for some time now, and this is often reflected in the monthly reports about the number of foreclosures being file across the country. That number continued to slip in May, and might allow consumers to dramatically improve their positions in the sector overall.
The total number of foreclosure filings – including default notices, scheduled auctions, and repossessions – slipped to less than 110,000 last month, down 5 percent from April and 26 percent from May of last year, according to the latest U.S. Foreclosure Market Report from RealtyTrac. That constitutes one in every 1,199 homes in the entire country, and a low not seen since December 2006.
Not all areas seeing improvement
Of course, these steps forward cannot be expected to be the case for every part of the country, the report said. In fact, 21 states saw monthly increases in foreclosure activity, while four of the nation's 20 largest individual housing markets (Boston, New York City, the District of Columbia, and Philadelphia) saw annual upticks. For the most part, though, these changes came in places where courts are closely involved in the foreclosure process, meaning that they typically take longer, and are therefore just starting to clear a backlog which has existed for some time.
"It's not surprising that some of the states with the longest foreclosure timelines are those with markets still dealing with increasing foreclosure activity even as the country as a whole continues to hit new lows," said Daren Blomquist, vice president at RealtyTrac. "On the other hand, the increase in bank repossessions in some states with shorter foreclosure timelines like California and Oregon demonstrates there is still some pent-up foreclosure activity in those states as well."
When foreclosure levels decline, that generally means that current homeowners will see their property values rise, which could put them in a better position to sell. In these cases, that could boost property availability in their markets, which is often good news for expectant shoppers, who will be able research rates on Poli Mortgage Group's website, 24 hours a day and seven days a week, without having to provide any personal information at all. When it comes time for them to buy, they will also be able to speak directly with a Loan Officer, all they'll have to do is simply fill out a Contact Us form on the website or call 866-353-7654, and a representative will get back to them shortly.