Foreclosure problems continue to grow less prevalent nationwide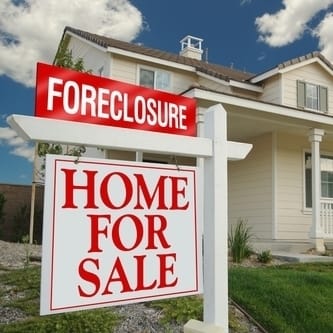 Foreclosures have long been a thorn in the side of the housing market as a whole, but fortunately that issue has been slowly but surely becoming less of a problem for years now. The trend continued once again in April, and in fact numbers now stand as the best seen in years.
While there have now been about 5 million foreclosures completed since the recession began in earnest in late 2008, there were only 46,000 last month, the lowest level seen in years, according to the latest National Foreclosure Report from the housing market data tracking firm CoreLogic. That was down 0.4 percent from March's 47,000, but also an 18 percent decrease from April 2013's 56,000. However, the market may still have a long way to go, because from 2000 to 2006, the average month only had about 21,000 completed foreclosures.
Inventory dropping too
Meanwhile, the number of homes in some part of the foreclosure process itself continued to shrink as well, dropping to 694,000, the report said. That's down 35 percent on an annual basis, from 1.1 million, and the latest figure now makes up just 1.8 percent of all homes with outstanding mortgage balances nationwide. Last year at the same time, that number was 2.7 percent. Further, the national foreclosure inventory was down 4.7 percent from March alone, indicating just how robust the month-over-month recovery continues to be, like clockwork.
"We have now registered two and a half years of continuous decreases in the number of homeowners who are in some stage of the foreclosure process," said Anand Nallathambi, president and CEO of CoreLogic. "This consistent decline means fewer Americans are experiencing the distress of delinquency and default. The recovery may be slow, but it is steady."
Consumers who may be looking to get back into the market again soon as a result of fewer equity problems brought on by foreclosures might want to research rates on the Poli Mortgage Group's website, which they can do 24 hours a day and seven days a week, without having to provide any personal information at all. When it comes time for them to buy, they will also be able to speak directly with a Loan Officer, all they'll have to do is simply fill out a Contact Us form on the website or call 866-353-7654, and a representative will get back to them shortly.