Heightened builder confidence in December could see future uptick in housing market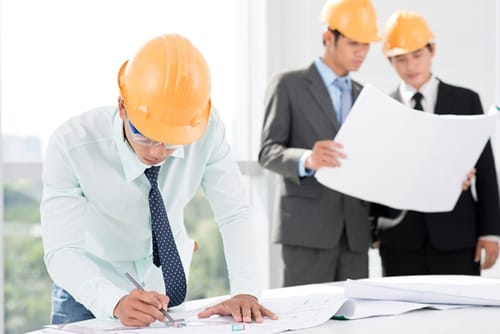 As individuals across the country begin to prepare for the holidays, some are likely thinking about the ways in which they can make their existing homes more attractive to both friends and family members. Meanwhile, others are looking for entirely new properties that they can move into prior to celebrating the season. Although the end of the summer home buying season typically sees a substantial slowdown in housing activity, this year, increased interest and favorable mortgage rates have motivated many to enter their respective real estate markets and secure the purchase of a home.
While home loan rates have recently risen from the amounts observed earlier this year, they remain below their historical norms, and still offer borrowers the chance to save a substantial amount of money on a housing acquisition. The dedicated team of Loan Officers at Poli Mortgage Group, the East Coast's trusted authority in residential lending, routinely find clients low rates that they can then secure to create affordable payment plans. Those interested in buying a home – whether new or pre-owned – can benefit by partnering with this organization to successfully finance a housing sale.
Sizable introduction of new homes could soon be seen
Interested buyers may have a multitude of new residential properties to base their final decisions off of in the coming months, as construction professionals are feeling better about the housing sector and the various conditions that regularly affect them.
According to the latest National Association of Home Builders/Wells Fargo Housing Market Index, industry members are feeling considerably more positive this month than they did during November. In December, builder confidence within the market for newly built, single-family homes rose four points to a reading of 58. As any rating above 50 indicates that more builders view current conditions favorably than poorly, this points toward the possibility for further increases to be observed in the coming year.
"This is definitely an encouraging sign as we move into 2014," said Rick Judson, NAHB chairman. "The HMI is up 11 points since December of 2012 and has been above 50 for the past seven months. This indicates that an increasing number of builders have a positive view on where the industry is going."
All three components of the index – current sales conditions, sales expectations and traffic of potential buyers – were seen rising this month, the HMI showed.
Northeast region confidence levels see little change
Perhaps affected by winter weather, or increasingly tight inventories, builder confidence levels throughout the Northeast in December were observed at a reading of 38, according to the NAHB. This figure marked a slip of one point from the preceding month, but still represents the fact that a significant number of construction professionals are optimistic.
And, they have good reason to be. Recent existing-home sales data shows that the amount of housing transactions completed within the region were improved from year-ago totals. The National Association of Realtors announced that sale figures recorded along the East Coast in October – the latest month for which information is available – amounted to an annual rate of 670,000, which is 11.7 percent higher than during the same time the year prior.
"Low inventory is holding back sales while at the same time pushing up home prices in most of the country," said NAR chief economist Lawrence Yun. "More new home construction is needed to help relieve the inventory pressure and moderate price gains."
Individuals looking to acquire a home in the coming months can begin the purchase process with a phone call to Poli Mortgage Group. Our experienced staff work tirelessly to provide high-quality customer service and originate home loans with low rates and affordable terms. Contact us today by calling 866-353-7654.