Home improvement projects to help you beat the wintertime blues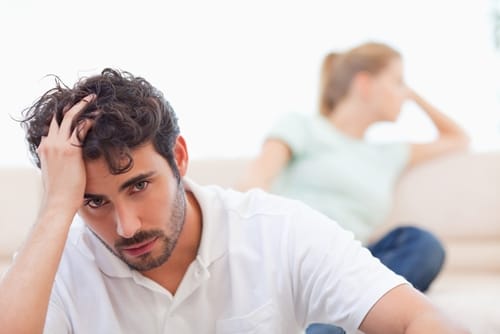 Across the East Coast, the meteorological conditions experienced during winter typically lead homeowners to spend more of their waking hours indoors. In some instances, the cold temperatures, and lack of sunshine as well as fresh air can cause people to become less active and adopt pessimistic attitudes during these months. Accordingly, many have introduced effective improvements to their homes that help to improve their moods and outlooks during this season.
While modern amenities like central heating have largely become the norm, individuals have incorporated other creative updates to their houses that both enhance their personal sense of comfort and the property's overall functionality. Are you looking for new ways to heighten your home's interior that could better help you to beat the wintertime blues? Undertaking any of the following projects could be to your benefit:
Install new windows, skylights
One of the main reasons people sometimes tend to get be in bad moods during winter is because the days are shorter, meaning there are generally fewer hours of sunshine. A great way to combat this – and potentially increase your home's resale value – is through the addition of more windows that allow natural light to enter your home. Strategically situated picture windows, skylights and solar tubes can provide ample illumination to areas of your home that are usually dark. Among the most popular placement for these features, according to Houzz, are bathrooms, walk-in closets, foyers, hallways and corridors, as well as home offices.
However, due to the scope of work needed to incorporate such amenities, it is recommended that you entrust the assistance of licensed construction professionals, rather than attempt to complete the project yourself.
Introduce energy lamps, lighting fixtures
Don't think having new windows and skylights installed is feasible this season? Looking for a more economical approach to bringing sunshine inside? Another good way to help you and your visitors regularly enjoy more access to the sun's healing properties is through the incorporation of energy lamps and similar lighting solutions. Originally conceived to help individuals with seasonal affective disorder overcome their affliction, these lights give off a type of illumination that causes a chemical change in the brainthat lifts moods considerably, according to the Mayo Clinic.
Adding a few of these fixtures to the areas of your home that you spend the most time in – such as your bedroom, bathroom, kitchen and living room – can provide you with a significant amount of light therapy throughout the entire season.
Incorporate bright, cheerful colors
When the world around you is gray and brown, these hues are probably the last ones you want as part of your interior design scheme. Therefore, adding splashes of bright, vibrant colors throughout your house can help to liven the spaces' aesthetic appeal and your personal enjoyment. Additionally, using natural wood whenever possible can help to enhance the overall look of the room, according to Freshome. Further, including comfortable furnishings throughout different living spaces can create lush and inviting areas that you can use to relax and rejuvenate while waiting for signs of spring.
As one of the most trusted residential lending firms in the Northeast, Poli Mortgage Group knows how important homeowners' properties are to them, and offers a wide variety of products and services that can provide the financial assistance needed for major updates and effective modifications. Our workforce of knowledgeable Loan Officers know how to find great low rates and have the skills needed to secure affordable payment plans with favorable terms and conditions. Interested in learning more? Call 866-353-7654 today.