Home prices tick up within East Coast housing markets in November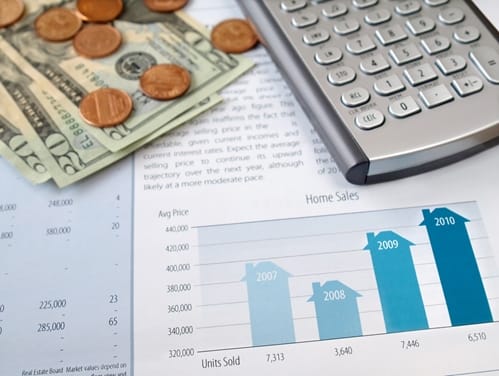 To the surprise of some, residential sectors along the Eastern Seaboard continued to see signs of improvement during the fourth quarter of 2013 – a time where many markets experience somewhat of a seasonal slowdown. Although a considerable number of consumers may have been focused on buying holiday gifts for their friends and family members, multiple others were concentrating on the finalization of a housing purchase.
As the national economy continues to strengthen and prices continue to tick higher, numerous individuals may become interested in pursuing the path to homeownership in the coming months. Accordingly, those who are ready to apply for financing and submit offers may want to act soon, so as to beat the influx of buyers that is typically seen in the spring and summer.
Poli Mortgage Group has grown into a leading residential lending firm across the Northeast during the last 13 years, as its products and services have helped thousands of clients secure affordable financing toward the purchase of a home. Licensed to operate in 17 states, the business' dedicated team of Loan Officers works to find favorably low rates and routinely provide borrowers with a high degree of customer service. With physical branches in Massachusetts, Florida and Tennessee, this firm is well positioned to assist prospective home buyers throughout the region.
Eastern states see sale prices rise substantially
As the East Coast is home to some of the most active housing markets, a sizable uptick in buyer demand led to notable growth in home prices during the month of November, according to the latest Home Price Index report from CoreLogic. In fact, the Bay State, the Sunshine State and the Volunteer State each saw significant improvement in the amounts that homes were being transacted for.
"On a year-over-year basis, home prices have appreciated every month in 2013," said Anand Nallathambi, President and CEO of CoreLogic. "Twenty-one states and the District of Columbia are now at or within 10 percent of their peaks."
Massachusetts – Home prices in this state hiked 9.5 percent during the recent month, compared to November 2012, the housing analytics provider reported. Although a 0.4 percent monthly decline was noted from October, individuals hoping to purchase property in the Commonwealth can expect to see sale amounts continue to rise in the coming months as prices inch closer to the peak date recorded in October 2005.
Florida – As one of the states most affected by the financial crisis, Florida has also seen some of the most impressive improvement. In November, home prices rose 12 percent year-over-year and 0.6 percent month-over-month, the organization announced. However, there is still much work to be done, as amounts are more than 37 percent lower than the peak figure seen during October 2006.
Tennessee – In November, home prices within this state grew by 5.3 percent annually, the residential information provider noted. Although a 0.3 percent decrease was seen from the preceding month's total, Tennessee's housing market is less than 6 percent away from matching the peak price observed in July 2007.
Sizable growth noted nationwide
During the month of November, national home prices increased by nearly 12 percent on an annual basis and 0.1 percent from October, according to CoreLogic. The year-over-year jump represented the 21st straight month such improvement has been observed, and pointed toward the possibility for additional increases.
"Year-over-year home prices are up an impressive 11.8 percent," said Mark Fleming, Ph.D., chief economist of CoreLogic. "Our pending HPI projects that home prices will grow by 11.5 percent for the full year 2013. That will make 2013 the best year for home-price appreciation since 2005."
Individuals looking to secure residential financing in preparation for a home purchase in 2014 may want to contact Poli Mortgage Group and enlist the assistance of a professional Loan Officer. To get started today, call 866-353-7654.