Is your home value depreciating?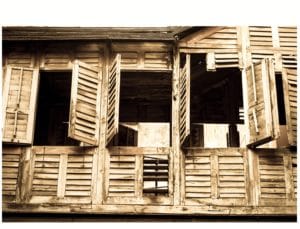 Every homeowner wants their home value to increase over time. However, sometimes there are factors within and outside of a homeowner's control that will decrease a property's value.
The most important thing to consider is what is happening or might happen around your property. This can include the quality of schools, accessibility to transportation or shopping, and possible construction that could occur in the future.
How can you ensure you're making smart decisions to benefit you and your home? Focus on the factors within your control that you can improve.
What is in my control? There are always new and exciting improvements that you can make to your property that won't only make you happy, but also have the potential to increase the value of your home should you decide to sell.
Home improvement. Consider replacing outdated wallpaper with neutral paint colors, or installing new wood flooring, but avoid making your home too creative or personalized. Additionally, keep up with repairs and damages that may be caused from pets, weather or just wear and tear over time.
Curb appeal. You may not be able to control what is happening around you, but you can make sure your home looks appealing before buyers even walk inside. A new front door, clean landscaping, or fresh paint can make all the difference in attracting potential homebuyers.
Updated amenities. Homebuyers seek homes with updated appliances and amenities, especially in the kitchen and bathrooms. They are also looking for larger updates so they won't have to make them in the future such as a new roof or a new air conditioning unit.
Lastly, fit in: It's not always best to be the most expensive or most unique house on the block, but the most practical option for buyers. Buyers seek updated homes that also fit in with the style of the surrounding community. When making these home improvements remember to choose moderate and smart choices that will benefit both you and potential buyers.
Pro tip:  Consider getting an appraiser's expert opinion to choose the best improvement project for your home.
The housing market and demand is something you cannot control, but by creating a plan that's best for your home you can potentially avoid the property losing value.