House Hunting Tips for the Fall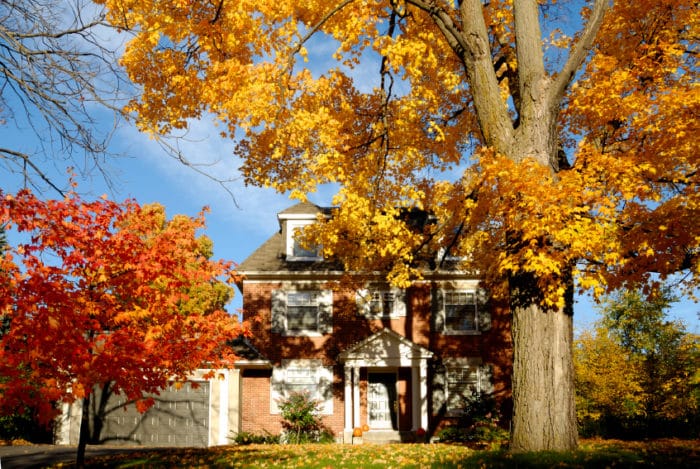 Fall is upon us, and that means Trick-or-Treating, high school football, and piles of leaves where you don't want them. While every shift of season brings about some magnitude of change with respect to housing markets, the research you conduct for yourself will prove to be the most vital factor as you go about your purchase or sale of property. Note these helpful tips in understanding why relocating this fall may be in your best interest, now more than ever.
Don't Fall for "Spring is King"
Many house hunters have heard the phrase "Spring is King" at one point or another, referring to the idea that spring is the prime window of opportunity for purchasing a home. The problem with this, however, is that housing markets do not have such simple and predictable trends. No particular month or season is guaranteed to prove better than others, and there's no surefire way to foresee this.
In fact, benefits to buying in the fall can exist largely in part due to everybody else's assumption that it's not a good idea to do so. This means that buyers tend to be less involved or focused in the fall, so those who do can find themselves at a very real advantage.
The Advantages                             
For the keen fall house hunter, the following benefits are well within reach. First, you may be less likely to find yourself in a bidding war under the assumption that there is less interest in real estate during this season. Another possibility is that you may not have to negotiate with the seller as much as you would in other seasons, and this is because your offer is rarer to them if the fall markets are less active. Furthermore, you could run into some serious luck and find a property priced far below its market value due to the seller being anxious to sell by a specified date (or the holiday season).
On another note, autumn in and of itself presents an advantage via the weather it introduces. Because winters are unpredictable, it's possible that someone trying to relocate in the winter would face inclement snowfall, black ice, or simply uncomfortable temperatures. This can encourage house hunters to try and get their move done during the fall instead. Moreover, checking out a potential home in the fall will give you a good idea of how healthy the utilities side of things look. Specifically, components of a home like the yard's upkeep, gutter & drainage systems, and potential drafts near doors and windows are all elements likely to reveal themselves more so than the summer, for example. This makes fall a nice medium of sorts in that the weather is harsh enough to test a property's maintenance, but nice enough where you aren't likely to be dealing with a snowstorm come move-in day.
Questions?
If you're just starting your home search, contact us to get pre-approved today!  Already found the home of your dreams? Call us today at 866-353-7654 to get started – we're confident we can offer you some of the lowest rates & costs in the industry!