Housing markets across East Coast showing signs of strength in April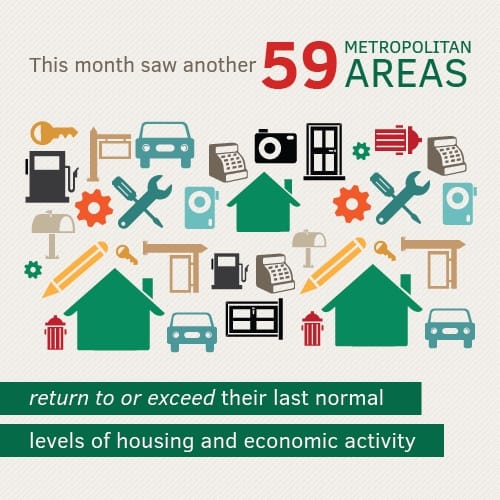 As the nation continues to make progress in its ongoing recovery efforts, housing markets throughout the country are showing signs of significant improvement, including many along the East Coast. Although the inclement weather experienced in recent months brought about a sizable slowdown in buying and selling activity, residential experts from across the region are expecting this year's spring and summer homebuying seasons to see a substantial number of completed purchases.
Individuals looking to buy a house in the coming months would be wise to get started as soon as possible, as current affordability levels may not be available in the near future. Those who decide to pursue the path to homeownership with the financial assistance provided by Poli Mortgage Group can appreciate an advantage over other buyers, as the trusted source of low rates has been recognized as one of the nation's top mortgage lenders, and maintains an A-plus rating with the Better Business Bureau.
More markets return to normalcy in April
This month saw another 59 metropolitan areas return to or exceed their last normal levels of housing and economic activity, the National Association of Home Builders reported. Within its latest Leading Markets Index, the industry organization noted that the markets that recently returned to normalcy represent an annual net gain of 11 metros.
Additionally, the report's findings point toward the fact that the country is running at 88 percent of normal economic and housing activity, based on current permit, price and employment data. A total of 28 percent of areas have seen their index rating rise this month, with 83 percent noting improvement in the past year.
"Things are getting slowly better overall," said Kevin Kelly, chairman of the NAHB. "And with the housing market now entering the spring buying season, the fact that the nation's economy is headed in the right direction is a very promising sign."
NAHB chief economist David Crowe echoed Kelly's statements, asserting that the activity expected to be seen in the coming months will serve as a substantial boost to the overall recovery.
"I think the big news here is that regions outside of the energy states continue to gain ground," Crowe said. "We still expect 2014 to be a strong year for housing and to aid in the overall economic recovery. The job market continues to mend and with that we will see a steady release of pent up demand of buyers."
Eastern housing markets to favor buyers this season
While there are likely multiple residential sectors poised for growth nationwide, those that are located on the Eastern Seaboard may currently provide more opportunity for prospective homebuyers. According to Zillow's most recent analysis of buyers' and sellers' markets across the country, those that are closer to the Atlantic Ocean largely favor those seeking to purchase property.
Based on competition levels, inventory supplies and home prices, East Coast metros will likely see heightened buying activity during this year's spring and summer homebuying seasons.
Zillow chief economist Dr. Stan Humphries explained that conditions in the East are very much different from those in the West, and for the time being, favor buyers.
"In the East, housing markets are appreciating a bit more slowly, and homes are staying on the market longer, which helps give buyers the upper hand," Humphries said . "Real estate has always been local, and as the spring market gains momentum, this old adage will only become more pronounced."
Looking to move into a new home? Financing the sale with residential lending provided by Poli Mortgage Group can make a big difference, as the firm's experienced Loan Officers know how to find the low rates that help borrowers keep their personal savings intact. Call 866-353-7654 to learn more.