Housing sector may receive boost from improving job market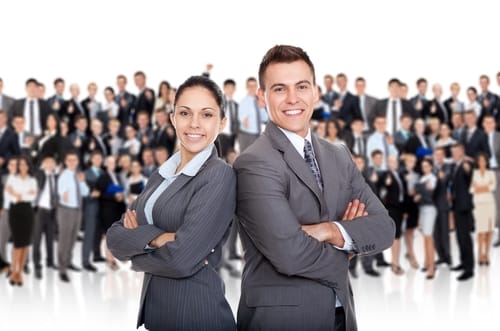 Recent rises in nationwide employment may not only have consumers feeling better about their personal finances, it may possibly lead to the improvement of housing markets across the country. As more people begin to adopt optimistic outlooks about their finances, many may decide to pursue homeownership.
Though the unemployment rate held firm, a recent release from the U.S. Department of Labor outlined an increase in employment of 175,000 nonfarm payroll jobs during May. In addition, average hourly earnings for workers improved by 1 cent to total of $23.89. On a year-over-year basis, payments have reportedly appreciated 46 cents.
But how might this affect you? Well, if you're currently considering making a first time purchase, you may want to research mortgage opportunities and begin hunting for a house, as competition may increase in the coming months when more buyers gain their financial footing.
If you're in need of residential lending, examining the products and services we offer at Poli Mortgage Group may benefit you considerably. Since being founded in 2001, our company has grown into a regional leader in mortgage origination and become a trusted source of lending. In that time, we have written about $11 billion in home loans, and are well prepared to see that number grow.
How recent job numbers may boost housing, economies nationwide
If you're unsure of how you may personally benefit from the latest developments in the job market, you might be surprised to learn that are many possible ways.
An uptick in employment and compensation can lead to increases in consumer sentiment and spending – which may include home purchases. As a result, real estate sectors in many metropolitan areas could exhibit considerable strengthening with more individuals moving in every day. In addition, local economies could sustain significant improvements, as more consumers are purchasing goods and soliciting services from nearby businesses.
Poli Mortgage Group is licensed to operate in 18 states along the Eastern Seaboard and is staffed with numerous qualified Loan Officers ready to answer your call and offer assistance. Even if you're worried your savings are not strong enough to consider funding a new home mortgage, give us a call at 866-353-7654. Having originated more than 40,000 mortgages in our 12 years of operation, we have extensive experience   lending for a variety of purposes.