How Do I Decide 15 yr or 30 yr?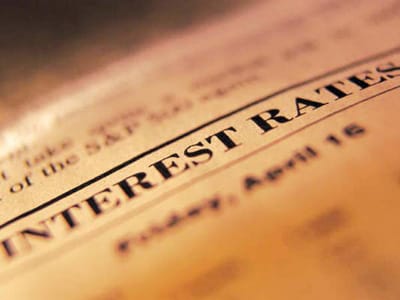 30 year Fixed Rate or 15 year Fixed Rate?
We received a call the other day from a prospective client. He wanted to know if it would be a good thing to refinance, given his situation. He had two mortgages, a first mortgage at 5.00% and a second, smaller mortgage at 7.99%. And while he could benefit from a new, lower 30 year fixed rate he didn't really want to extend his mortgage term for another 30 years.
The client indicated that while he would like a 15 year fixed rate mortgage, he wasn't all that thrilled about increasing his monthly payment to a level the 15 year fixed rate loan would require.
Even though a 15 year fixed rate loan is lower in rate, because the loan is amortized, over a shorter period of time, the monthly payment is increased to accommodate the shorter term.
For example, a 30 year fixed rate of 3.75% on a $300,000 mortgage is about $1,389 per month. At the very same time, a 15 year fixed rate might be available for 3.00%. The new monthly payment at the new lower rate works to $2,071, which is a 50% increase when compared to a 30 year loan, even though the rate is .75% lower!
That's a hard monthly increase to swallow and keeps many potential refinance clients on the fence.
So how do you decide which loan to take, the 30 year loan or the 15 year loan?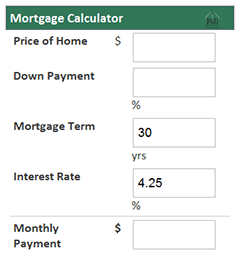 How about neither?
That's right; don't take either one of them if the payment increase is too high. Instead, choose a loan term in between. Mortgage lenders offer fixed rate loans in five year increments from 10 years to 30 years.
Yet, most consumers don't realize these loans are available. If a 15 year loan makes the payment too high, take a look at a 20 year or 25 year loan. Lenders will typically apply the 30 year rate to a shorter term, sometimes the rate may even be a little lower, resulting in even less interest paid over the life of the loan.
Let's take a look at the impact these other terms have on your monthly payment. Again, using that same $300,000 loan, the monthly payments are:
| | |
| --- | --- |
| Term: | Monthly Payment: |
| 15 Year or 180 Months | $2,083 |
| 20 Year or 240 Months | $1,778 |
| 25 Year or 300 Months | $1,542 |
| 30 Year or 360 Months | $1,389 |
By adjusting the term, less interest is paid. Now let's now look at the interest paid over the life of that same loan:
| | |
| --- | --- |
| Term: | Interest Paid: |
| 15 Year | $74,940 |
| 20 Year | $126,720 |
| 25 Year | $162,600 |
| 30 Year | $200,040 |
The difference in interest paid based upon the loan term can be staggering. Many consumers however are simply unaware of the additional mortgage amortization options that are available.
And the potential client who called us with his question? He chose the 20 year option, lowered his payment as well as reducing his term.
He's now, another happy client.
Wouldn't You be?
Give us a call, maybe we can work some fancy-shmancy mathematical mortgage magic for You!
Rates. Integrity. Service.