How to prevent pipes from freezing, winter weather damage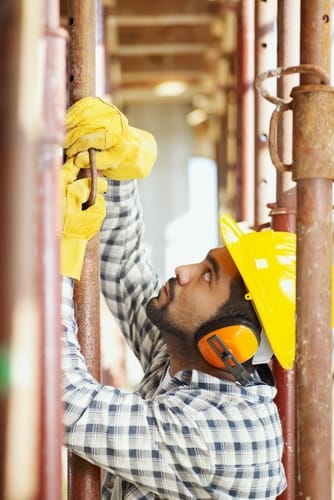 Although many may appreciate the winter season because of the recreational opportunities it brings with it, the typical meteorological conditions can be taxing on homes. Though spring, summer, fall and winter are all beautiful times of the year throughout the Northeast, as harsher weather arrives, homeowners across the region generally begin to consider the different ways they can prepare themselves and their houses.
If you just recently completed a purchase of a residential property along the East Coast, and are interested in protecting it from possible damage caused by freezing temperatures and large amounts of snowfall, there are a number of precautions you could take. The following seasonal improvement projects can be used to enhance the sense of comfort, security and confidence you experience while at home during wintertime.
Insulate exposed pipes
In many Northeastern areas, temperatures can fall to dangerous levels during winter. While you may be able to avoid any personal discomfort by turning up the heat and adding another layer of clothing, you may need to take more involved measures to keep your home in working order. Paramount among these is insulating components of internal systems, such as your plumbing. Pipes that are exposed to extreme cold can freeze – and burst – if not properly cared for and maintained. Frozen pipes can cause issues with your home's interior, as certain faucets and amenities will be rendered useless. However, if they burst, you could be faced with an expensive repair and tedious clean up. To avoid such problems, cover exposed water pipes with insulation ahead of time and keep faucets in problem areas on a slow trickle, HouseLogic advised.
Combat water damage
Although snow is usually welcomed by skiers and snowboarders, it can mean trouble for homeowners. Snow that you allow to accumulate against your house's siding can lead to serious issues once it begins to melt. This can manifest in a number of ways, including interior leaks and rot that could affect the foundation. Accordingly, an easy way to combat possible water damage is to keep your home's perimeter free of snow. After a significant storm, taking time to clear the white stuff away from the house's exterior siding can reduce your chance of having to pay for costly repairs. Another good idea would be to rake your roof, so excessive amounts of snow are not able to accumulate.
Avoid ice dams
If, by chance, you do allow an inordinate amount of snow to pile up atop you home, you could possibly experience issues resulting from ice dams. When gutter systems become clogged, and water from melting snow is trapped, ice dams could form overnight and threaten a number of harmful situations. For instance, damage from sizable water leaks could be sustained on the upper and lower levels, and the weight of all the snow and ice can potentially result in a dangerous – and expensive – cave-in, according to The Weather Channel. Thus, taking the time to ensure that too much of the white stuff isn't sticking around on your roof could be beneficial not only to your comfort, but your bank account as well.
At Poli Mortgage Group, we know how important your home is to you – and how expensive it can sometimes be to maintain. If you're looking to make effective updates to combat the extreme winter weather this season, you can get a good start by calling us. Our dedicated team of Loan Officers work tirelessly to find clients low rates that can be used to originate affordable mortgages with favorable terms. We are licensed to operate within 17 states across the Eastern Seaboard, and have written more than $11 billion in home loans to date. To research current interest rates, or learn more about our products and services, call 866-353-7654 today.