Improved homebuilder sentiment points toward future rise in home sales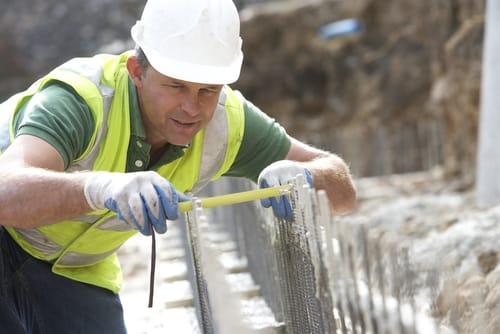 Following the significant improvement observed within housing markets across the country during most of last year, many real estate professionals estimated that 2014 would be a banner year for national residential sector and overall economy. And, by all accounts, this year is well-poised to meet expectations, as buying and selling activity is starting to tick up along the East Coast and throughout the nation. Those interested in pursuing the path to homeownership in the coming months may want to do so as soon as possible, due to the possibility that competition could get fierce and current affordability levels could be slashed as a result.
Individuals who are looking to purchase a home in the near future, but may be worried about their ability to fund the transaction, can benefit by receiving financial assistance from Poli Mortgage Group. This Northeastern residential lending authority boasts a workforce of experienced Loan Officers who specialize in finding low rates, as well as offering high quality customer service. The trusted firm has seen to the origination of more than $11 billion in mortgages during its 13 years in operation, and is positioned to assist numerous borrowers in transitioning to homeownership this year.
Heightened builder confidence observed in March
With demand among motivated buyers expected to increase considerably this spring homebuying season, it would be in construction professionals' best interests to work on providing regional inventories with an adequate supply. Accordingly, over the following several months, the number of houses available for purchase could spike significantly, as these industry members are feeling more confident than in past months.
During March, the National Association of Home Builders reported that the confidence level in the market for newly-built single-family homes reached a reading of 47 within its latest Housing Market Index report. As any score under 50 indicates that more builders view conditions as poor rather than good, it is evident there is still some room for improvement. However, the recent figure represents a gain from last month's rating of 46, which should prove to be promising for many industry professionals.
NAHB chairman Kevin Kelly attributed this month's score to the various headwinds builders have faced in the form of inclement meteorological events and a small supply of necessary resources.
"The March HMI mirrors last month's sentiment, as builders continued to be affected by poor weather and difficulties in finding lots and labor," Kelly said.
Buying a home still cheaper than renting
Aside from the possibility that there could soon be more new houses available for sale across the country, prospective homeowners can benefit from the fact that buying remains cheaper than renting. According to Trulia's Winter 2014 Rent vs. Buy Report, purchasing a residential property is less expensive than renting one within 100 of the U.S.'s 100 largest metropolitan areas.
In fact, renting should only become cheaper than buying if interest rate averages reach 10.6 percent, the report said. With mortgage rates currently still well below historical norms, buyers have the opportunity to save a significant amount of money while simultaneously building equity.
"Buying remains cheaper than renting across the country even after 2013's big price rebound," said Jed Kolko, chief economist for Trulia. "Mortgage rates are still near historic lows, despite rising a point in the past year, and would be the envy of time travelers from the 1980s, 1990s, or 2000s. In many markets, the rent-versus-buy decision depends on the one factor you can't control or perfectly predict: what happens to home prices after you buy."
Those who are ready to begin the purchase process can get a great start by first contacting one of the professionals at Poli Mortgage Group. Founded in 2001 by brothers Chip and Chris Poli, the lending firm has originated more than 40,000 home loans to date. Call 866-353-7654 today.