Increases in interest rate averages see decline in applications mid-March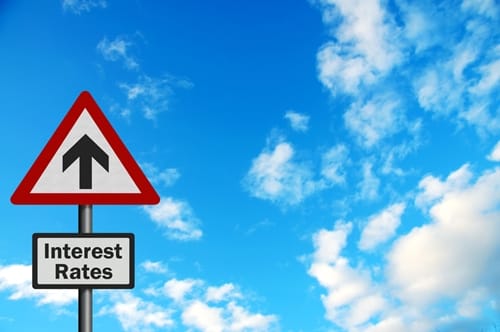 Individuals hoping to successfully navigate the path to homeownership in the coming months may benefit by acting soon, as current conditions aren't expected to be available in the near future due to increased activity. As more prospective homeowners express interest in making a housing purchase this year, and the economy continues to show signs of progress in the ongoing recovery, the affordability that many are able to take advantage of now might not be available down the road. In fact, following several weeks of decreases, fixed-rate mortgages recently ticked higher.
Poli Mortgage Group, a trusted source for residential lending up and down the East Coast, bases its offerings off of national averages, but routinely provides borrowers with great low rates. Those looking to finance a home sale can benefit by working with this firm, as its knowledgeable team of Loan Officers possess the skills needed to originate mortgages with favorable terms and consistently provide high quality customer service.
Mortgage rates observed rising
During the week ending March 13, national interest rate averages for popular fixed-rate mortgage products ticked upward substantially, according to the latest Primary Mortgage Market Survey released by Freddie Mac. Last week, 30-year FRMs rose to 4.37 percent from the previous seven-day period's average of 4.28 percent. At the same time, 15-year FRMs increased to 3.38 percent from the preceding week's reading of 3.32 percent. On a year-over-year basis, both 30- and 15-year FRMs represent considerable improvement, as they averaged 3.63 percent and 2.79 percent, respectively, during the same week in March 2013.
Freddie Mac's vice president and chief economist, Frank Nothaft, explained that the recent rise was likely due to the release of promising news reports.
"Mortgage rates edged up amid a week of light economic reports" he said. "Of the few releases, the economy added 175,000 jobs in February, which was above the market consensus forecast and followed an upward revision of 25,000 jobs for the prior two months. Meanwhile, the unemployment rate nudged up to 6.7 percent, the first rate increase in over a year."
Meanwhile, adjustable-rate mortgages were somewhat of a mixed bag. Five-year Treasury-indexed hybrid ARMs ticked up to 3.09 percent last week, from 3.03 percent the previous week. One-year Treasury-indexed hybrid ARMs, on the other hand, actually exhibited a slight decrease during the recent seven-day period – as it averaged 2.48 percent, which was below the reading of 2.54 percent observed a week earlier. Like FRMs, however, the five- and one-year ARMs are also above their year-ago levels, as they were 2.61 percent and 2.64 percent, respectively, during the same time last year.
Rising rates see application numbers fall
Although increasing interest rate averages point toward an improving economy, they possibly served to discourage some potential homebuyers from seeking home loans in recent weeks.
According to the Mortgage Bankers Association, the Market Composite Index for the week ending March 7 decreased 2.1 percent on a seasonally adjusted basis from one week earlier. Within its latest Weekly Mortgage Applications Survey, the organization reported that the Purchase Index slid 1 percent from the week prior, while the Refinance Index dropped 3 percent. Additionally, the refinance share of mortgage activity fell to 57 percent from 58 percent the week before. This amount marked the lowest on record since April 2011.
Those looking to purchase a home this year might want to get started as soon as possible, as doing so might help them avoid more expensive times in the coming months. Individuals interested in obtaining affordable financing can benefit by first contacting Poli Mortgage Group to research available products and services, as the firm is a residential lending authority throughout the Northeast. During its 13 years in operation, the organization's Loan Officers have seen to the origination of more than 40,000 mortgages. To learn more, call 866-353-7654 today.