Inexpensive, effective improvement projects for your home's bathrooms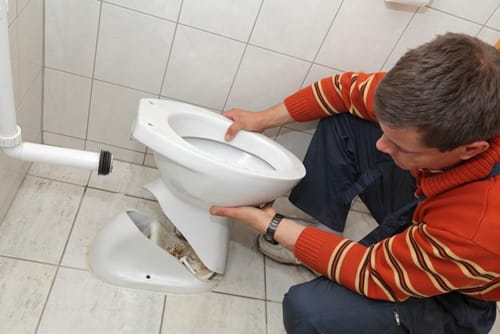 Aside from the kitchen, the bathroom is typically one of the most used rooms in any household. Accordingly, those homeowners planning to update their residential properties in hopes of attracting prospective buyers and influencing them to submit sizable purchase offers can benefit from enhancing their existing bathrooms. With housing markets up and down the East Coast continuing to show signs of improvement, investments made to these living areas could result in substantial returns for many.
If you have been considering upgrading your home's current bathroom, but are concerned with the potential for incurring sizable costs, implementing the following improvements could enhance a house's interior – and value.
Switch up the vanity's features
Although bathrooms serve to house the toilet and shower, people generally spend a significant amount of time in this space standing at the sink, in front of the mirror. For this reason, working to update the vanity's different features can prove to be advantageous. Incorporating a stylish mirror with creative lighting solutions can provide an upscale ambiance, but installing a chic new sink with contemporary design elements can help to create an attractive aesthetic for the entire room, HGTV noted. Matching the faucet to those found in the shower and bath can introduce a more comprehensive overall look that could impress your guests.
Coordinate accent pieces
Taking your desire for continuity a step further could see you coordinating the style of hardware used on cabinets, the door handle and even the commode. According to Houzz, swapping out the existing pieces in your bathroom – which may admittedly range in style and size – for options that are similar in their design can have a largely pleasing effect. Buying a handle for your toilet that matches those found elsewhere in the room is a low cost way to improve the space, and the way your friends and family members view it. Generally, adhering to the area's established color schemes is the best approach, as you won't have to spend the time and money updating your bathroom's larger, more expensive features.
Update storage options
Due to the fact the bathroom is used so often, it makes sense to equip the space with ample storage opportunities. Whether it be towels, toilet paper, shampoos or cleaning supplies, there needs to be a place for everything in order to keep clutter at bay. A quick trip to the local flea market could find you a number of unique pieces of furniture that can be repurposed as freestanding storage options, Better Homes and Gardens reported. For instance, hanging a vintage shelf or old drawer backed with paper boasting a sophisticated pattern on the wall can provide a new spot to store bath essentials and display prized items.
Introduce attractive molding, trimming
One of the fastest ways to turn an unattractive bathroom into an upscale space is through the use of stylish trimmings. Incorporating white base and crown molding can enhance the living area's appearance, giving it a chic, polished look, HouseLogic reported. Wainscoting – either real beadboard or contemporary wallpaper – can further improve your bathroom's overall appeal. While this is purely a cosmetic update, it can be viewed favorably in the eyes of potential buyers, as its one project they wouldn't have to undertake themselves upon purchasing the house.
Using any of these home improvements to upgrade your existing bathroom should provide you a number of benefits without costing much money. However, if you find yourself looking to complete a more expensive update, Poli Mortgage Group can help finance the needed work. As a premier residential lender in the Northeast, we have originated more than 40,000 home loans with low rates in the last 13 years. Learn more by calling 866-353-7654 today.