Interview with Poli Mortgage Group's Pittsburgh Branch Manager Derek Bayer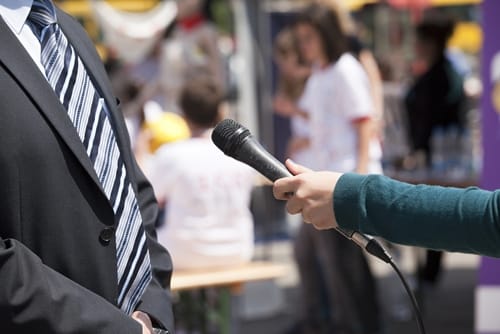 As housing markets up and down the East Coast continue to show signs of improvement, an increasing number of individuals are beginning to consider their options to purchase a home. Accordingly, Poli Mortgage Group has noticed an influx of prospective buyers, and a related uptick in requests for residential lending.
One of our most successful offices, located in Pittsburgh, just concluded one of its best quarters to date. The Branch Manager, Derek Bayer, played a major role in the recent success, as he carefully examines every deal in order to secure clients low rates, and energizes the Loan Officers at his office with the same work ethic for all their borrowers.
We recently spoke with Bayer to find out how the Pittsburgh team has been able to continuously post such impressive numbers, and what he attributes to his office's success.
Q: Thanks for sitting down with us today, Derek. We know you're a busy man, and time can be a precious commodity these days. Could you start by telling us about your history in the mortgage industry? How did you get to where you are today?
A: "I got started in the mortgage business with a subprime lender in Pittsburgh. From there, I went onto a small bank to work as a loan originator, and headed up their subprime division, later becoming the director of operations for a mortgage bank shortly thereafter. I then decided that after being a producing manager – both writing loans and managing the operation – I might as well go into business for myself, and I started a mortgage brokerage. I did that for about eight years before the brokerage platform got kind of dicey, to say the least, due to changes in industry. I went back to originating for a bit, and then eventually came to open a branch for Poli Mortgage Group here in Pittsburgh."
Q: That is quite a career! You've certainly gained a lot of industry experience over the years, what do you accredit to your success? How do you personally approach running the branch?
A: "I try to follow the Golden Rule of treating other people as I would want to be treated. The mortgage process itself can be pretty daunting, so if you take time to let your prospective client or referral know that they're in good hands, explain the entire process and continuously keep them updated, you can lessen their anxiety significantly. At the end of the day, they appreciate that – and many show it by referring the business. I think a referral is the highest compliment you can get in pretty much any business, and if you can build a company that way, I think your own success would be a foregone conclusion."
Q: What strategies do you use to find qualified candidates for loans? Or do they typically find you?
A: "The Pittsburgh office is a little different than other locations; we're a hybrid call center/retail branch. We drive leads to our Loan Officers through internet lead generation, and as well as bought leads. But all the while, we train them how to cultivate their own organic leads in order to get additional referrals and help further the business."
Q: How do you personally measure success in this capacity?
A: "I would say I measure success by the number of satisfied clients. If a client thinks enough of the company to refer it to a friend; that can easily be measured. But if they write a comment for you – whether it's on a website or social media network, or even through a testimonial or in a survey – that is a very high compliment. A verbal "thank you" is one thing, but putting it out there publicly, writing something up and attaching their name to it is really going the extra mile, and shows you just how appreciative they are for what you've done for them. I think that's a great measurement of success."
Q: In addition to being a stand-out branch manager, we know you're also a husband and father of three, as well as an active member in your community. Does your sense compassion and empathy ever come into play when dealing with clients?
A: "I find that most loyal clients are those who experienced adversity during their mortgage process. If an unforeseen problem comes up in a borrower's file – whether it's something with the property, its title or their credit – and it's a potential hard stop for their loan, it's obviously going to create a lot of anxiety. But, if you are able to assist them through that, I think those are the biggest fans you'll have in the future. Yes, they may not have enjoyed having to tackle that problem, but if you're their advocate and find solutions to their issues, those are the clients that you may see the most referrals from."