MassHousing Loan Programs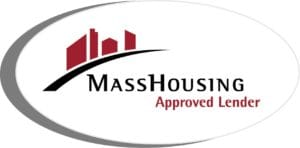 As a MassHousing approved lender, Poli Mortgage Group is able to offer unique loan programs for those purchasing or refinancing in MA. We offer the following MassHousing loan programs.
MassHousing Mortgage
The MassHousing Mortgage can be used to purchase or refinance your home. Features include:
Affordable interest rates, fixed for the life of your loan
Flexible income limits
Purchase and refinance rehab options
Operation Welcome Home
The Operation Welcome Home loan program is for members of the reserves and national guard, active-duty military personnel, Veterans and Gold Star families to purchase their first home. Features include:
Competitive fixed rate mortgage with flexible credit and qualifying requirements
Low downpayment options
Down payment and/or closing cost assistance
Special Mortgage Insurance pricing options
Must be a first time homebuyer
Able to purchase 1 to 4 family homes (including condos)
Down Payment Assistance
It's hard to save for a down payment. That's why MassHousing now offers down payment assistance for qualified first-time homebuyers. It can help you buy a home with little or no money down.
Down payment assistance loan of up to 3% of the purchase price, up to $12,000
Pay just 1% interest rate on the down payment assistance loan for 15 years
Can be used to purchase a single-family home, condominium or unit in a Planned Unit Development (PUD)
Poli Mortgage Group loan officers are experts when it comes to MassHousing loan options.
Contact our team directly at 781-232-8000 to speak with a a MassHousing loan expert.