Massachusetts home sales remain flat during February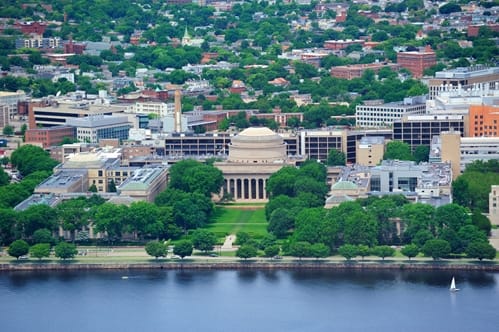 Individuals interested in the purchase of a residential property along the East Coast in the near future may want to consider buying a home in Massachusetts. During the past few months, fewer houses were bought and sold within the Bay State, largely due to the time of year and extreme meteorological events that occurred. However, the weather hasn't served to decrease demand, and housing activity is expected to pick up during this year's spring homebuying season. Those looking to pursue the path to homeownership would be wise to get started soon, as competition will surely increase and the temperatures continue to rise.
Prospective buyers who are looking to purchase their first home can benefit by taking advantage of the financial assistance provided by Poli Mortgage Group. Founded by brothers Chip and Chris Poli in 2001, this trusted firm has originated many thousands of affordable loans for its clients and was recently recognized as one of the nation's top mortgage lenders. Its team of experienced Loan Officers have the know-how needed to secure low rates that enable borrowers to buy the best and biggest homes possible.
Cold weather sees dip in Massachusetts home sales
During the month of February, a total of 2,084 detached single-family homes were sold, according to the Massachusetts Association of Realtors. This figure represented an annual decline of nearly 6 percent, and a sizable month-over-month drop of 25 percent. Although it is common to observe a decrease between January and February, this marked the seventh consecutive monthly decline.
However, while sales numbers were seen slipping, home prices exhibited sizable annual improvement. MAR reported that the median selling price for single-family houses was $294,950 in February, which pointed toward a year-over-year uptick of more than 7 percent. This was the 17th straight month that Bay State home prices have undergone yearly increases. On a monthly basis, though, the median was down almost 8 percent from January.
Peter Ruffini, president of MAR, explained that construction professionals will play a pivotal role in future transactions, as the state's current inventory supply could further hamper sales.
"Even with the continued increase in home values, sellers are taking longer than normal to enter the market so far in 2014," Ruffini said. "The winter weather hasn't deterred buyers, but the lack of homes for sale over the past several months resulted in a drop in closed sales in February."
Capital region also experienced a slowdown in February
The second month of 2014 was a difficult time for housing activity all over Massachusetts, but especially near its coastal capital city. During February, just 403 single-family homes were sold within the metropolitan area, according to the Greater Boston Association of Realtors. This amount was an annual decrease of more than 5 percent, and represented the lowest total recorded in the last three years. Month-over-month, the figure marked a drop of nearly 29 percent.
The organization attributed the slowdown in sales to the area's tight inventory of available homes, higher housing prices and severe winter weather – all of which served to keep buyers away from the market in February.
Meanwhile, the median selling price for single-family homes also increased for the 17th consecutive month, the GBAR noted. During the recent month, these properties sold for a median price of $478,900, which was more than 11 percent improved on an annual basis.
Those ready to enter the market in hopes of buying a home can quickly get started by making a phone call to Poli Mortgage Group. This reputable source of residential lending is headquartered in New England and licensed to operate in 17 states along the East Coast. To compare low rates at any time of day- or night – without having to enter any personal information, visit the firm's homepage online or call 866-353-7654.