Massachusetts sees pending sales improve in March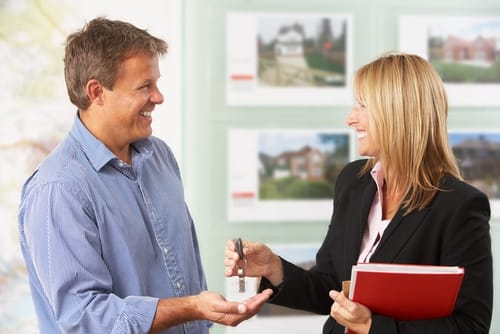 Following a few slow months for home sales – largely affected by extreme weather conditions and consumers' reluctance to pursue homeownership – it seems that the spring homebuying season will indeed be a busy one throughout the Northeast. Recent findings have shown that the number of homes put under contract in Massachusetts during March could point toward additional increases for both sales and prices in the near future.
Those interested in the purchase of a house this year would be wise to begin the homebuying process as soon as possible, as current affordability levels may not be available in the coming months. Individuals who are ready to get started can benefit by receiving financial assistance from Poli Mortgage Group, one of the nation's top mortgage lenders. Headquartered in New England, this trusted firm has grown into a regional authority along the East Coast in the past 13 years, due to its Loan Officers' ability to find low rates and provide high quality customer service.
Bay State pending home sales surge in early spring
In the first month of the spring homebuying season, it was apparent that home sale totals within the commonwealth would surpass the amount of housing transactions observed during the winter months.
According to the Massachusetts Association of Realtors, 5,185 single-family homes were put under agreement across the state in March, representing a monthly increase of 44.5 percent and a 15 percent gain on a year-over-year basis. This marked the 13th straight month in which annual growth was apparent, as well as the most pending sales seen during March since 2004.
"March might not have had the weather most of us here in Massachusetts were hoping for, but that didn't stop buyers from getting into the market and making offers," said MAR president Peter Ruffini. "Homes that are priced correctly and are in move-in condition are being snapped up. We just need more of them to come on the market to meet the increasing demand."
Sale prices also rise in March
In addition to there being more pending sales in the third month of 2014, home prices were also higher, MAR reported. During March, the median sales price of single-family homes put under contract was $314,000. This figure is up 6.3 percent from February and 8.3 percent from the same time last year.
Ruffini suggested that the coming months – and years – could bring additional upticks within these segments of the Massachusetts housing market, adding that a larger inventory of available properties is essential.
"We continue to be hopeful that increasing home equity will encourage those homeowners, who are thinking about selling, to take advantage of the buyer demand and list their homes for sale," Ruffini said. "A good supply of homes for sale is what will keep the market healthy now and in the future."
Rise in pending sales comes after slow February
The amount of homes put under agreement within the Bay State during March is largely promising, as housing sales were weak nationwide in February.
Across the country, existing-home transactions dropped to the lowest level recorded in 19 months, according to the National Association of Realtors. Weather disruptions were again fingered as the reason, compounded by constrained inventory and declining affordability.
Individuals that are interested in buying a home in the near future can benefit by working with Poli Mortgage Group. Interest rates can be researched at any time of day – without requiring any personal information – and when prospective buyers are ready to speak with a Loan Officer, they can simply fill out a Contact Us form on the website. To learn more, call 866-353-7654 today.