Metro areas nationwide record gains in home price during first quarter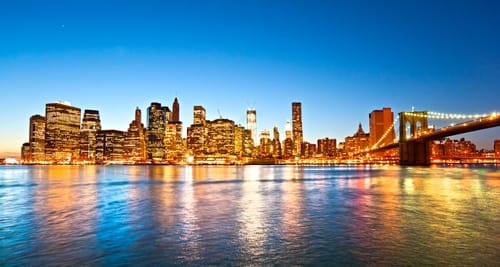 Improvements in housing conditions which were observed during the first three months of 2013 proved to be a continuation of the substantial strengthening which was exhibited during the fourth quarter of 2012. National mortgage averages showing low rates, heightened consumer confidence levels, and flagging inventory supplies gave way to increasing home prices in metropolitan areas across America.
Considerable rises in home values were noted in cities nationwide during the quarter, reportedly marking the best year-over-year performance recorded in more than seven years, according to the National Association of Realtors (NAR). In its latest quarterly report, the organization announced  median existing single-family home prices ticked up in 133 of the 150 metro areas examined. During the same period the year prior, just 74 metros had logged increases in real estate values.
NAR chief economist Lawrence Yun said the recent changes in housing conditions may have created sellers markets in many sectors. However, prices may see less appreciation in the coming months as home builders look to match supply with ever-increasing demand.
"The supply/demand balance is clearly tilted toward sellers in a good portion of the country," said Yun. "Inventory conditions are expected to remain fairly constrained this year, so overall price increases should be well above the historic gain of one to two percentage points above the rate of inflation. If home builders can continue to ramp up production, then home price growth is expected to moderate in 2014."
During the first three months of this year, the national median existing single-family home price was $176,600, according to NAR's report. The latest amount is up more than 11 percent on an annual basis, and represents the strongest year-over-year price hike seen since the fourth quarter of 2005.
In addition, existing-home sales in the Northeast rose more than 4 percent during the first quarter of this year, marking a level about 9 percent above the number of transactions observed the first three months of 2012.
Construction professionals report improved confidence
As home builders across America look for vacant land and opportunities to develop, baby boomers preparing to enter retirement may provide an additional strain on inventory levels, many may they require specialized housing. However, many construction professionals are ready for the pending challenge.
The National Association of Home Builders' latest 55-plus single-family Housing Market Index reportedly increased 19 points during the first quarter of the year, settling at a reading of 46. The recent move marked the sixth consecutive quarter of year-over-year improvement and represented the highest first-quarter number on record since the index's inception in 2008.
"Builders and developers for the 55-plus housing sector continue to report increased optimism in the market," said Robert Karen, chairman of NAHB's 50-plus Housing Council. "We are seeing an increase in consumer demand for homes and communities that are designed to address the specific needs of the mature homebuyer."
NAHB reported each component of the index – present and expected sales, as well as buyer traffic – showed increases from their year-ago levels. Present sales rose 19 points to 46, while expected sales for the subsequent six months hiked 21 points to 53 and traffic of prospective buyers jumped 15 points to 41.
Those individuals hoping to capitalize on the favorable conditions presently being exhibited by residential sectors can benefit from contacting Poli Mortgage Group. The trusted lending company, which has been in operation since 2001 when it was founded by brothers Chip and Chris Poli, has originated more than 30,000 mortgages, helping countless consumers to successfully navigate the path to homeownership and make a first time purchase.
Current property owners also stand to benefit from contacting the firm, as its competitive rates may enable some individuals with an existing loan to refinance, affording them lowered monthly payments and heightened savings.