More people now purchasing homes than refinancing mortgages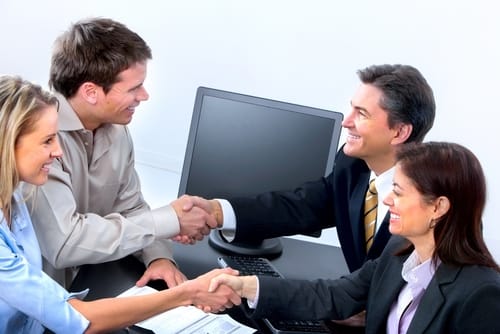 For most of the time since May of last year, mortgage rates have slowly but steadily been rising, though they've been holding more or less steady for the past few months. However, this fact has turned off many Americans from hitting the housing market and applying for home loans of any type, and the toll seems to have particularly affected current homeowners who may be looking to refinance.
The total share of the mortgage market taken up by refinance requests slipped to just 49 percent in the week ending May 2, down from an even 50 percent, marking the first time in five years that they've been outpaced by purchases, according to the latest Weekly Mortgage Applications Survey from the Mortgage Bankers Association. Mike Fratantoni, the chief economist for the MBA, noted that this was in part due to the fact that many buyers, rather than current owners, are likely encouraged to get into the market these days due to rates falling last week, and solid economic data coming out of the latest jobs data from the U.S. Bureau of Labor Statistics.
In all, the number of applications for all types of home loans rose 5.3 percent, spurred by a 9 percent increase in purchase requests, the report said. However, the current level is still 16 percent below the one seen during the same week last year, likely indicating a prevalent lack of interest in obtaining a mortgage due to declining affordability. Meanwhile, refinance requests were likewise up 2 percent.
Rates on the decline again
Part of the likely reason for the uptick in activity again this week was the fact that rates dropped across the board, the report said. Those for 30-year fixed mortgages, used most often by purchasers, slipped to 4.43 percent – the lowest level since November – from the previous week's 4.49 percent. Meanwhile, 15-year FRMs fell marginally to 3.52 percent, from 3.53 percent.
Consumers who are interested in getting into the market these days would likely benefit from taking the time to research rates on the Poli Mortgage Group's website. These are available 24 hours a day and seven days a week, without having to provide any personal information at all. When it comes time for them to buy, they will also be able to speak directly with a Loan Officer, all they'll have to do is simply fill out a Contact Us form on the website or call 866-353-7654, and a representative will get back to them shortly.