Mortgage application volume takes step forward despite rate increase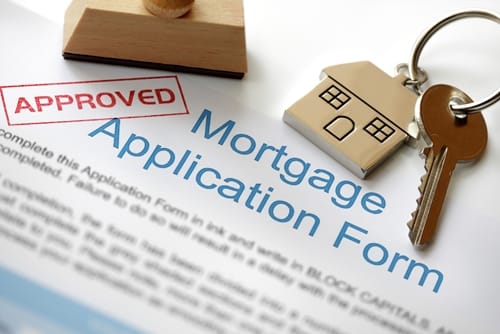 In the past few months, the number of home loan applications being submitted nationwide has fluctuated somewhat significantly from one week to the next even as mortgage rates have generally trended downward during that time, with the occasional increase mixed in. That trend of disparate movement for both continued last week, as the number of mortgage requests took a huge step forward, even as rates rose somewhat appreciably.
In the week ending June 6, the seasonally adjusted number of home loan requests filed nationwide was up 10.3 percent from the previous seven-day period, which included the Memorial Day long weekend, according to the latest Weekly Mortgage Applications Survey from the Mortgage Bankers Association. That was driven by a fairly balanced increase in both refinance requests, which ticked up 11 percent, and those for purchases, which rose 9 percent.
Interestingly, despite the huge surge in activity throughout the market, purchase applications were still down about 13 percent percent on an annual basis, the report said. Moreover, refinances made up 54 percent of the total mortgage marketplace, an increase from 53 percent one week earlier. Meanwhile, adjustable-rate mortgages' share was 8 percent, unchanged from the previous seven-day period.
Rates on the rise
These positive steps forward came despite the fact that mortgage rates rose across the board, the report said. Those for 30-year fixed mortgages (usually used for purchases) spiked to 4.34 percent from the previous week's 4.26 percent, and 15-year FRMs (typically reserved for current homeowners who are trying to refinance their existing mortgages) increased to 3.43 percent from 3.39 percent. Finally, those for five- and one-year adjustable rate mortgages climbed to 3.18 percent from the previous week's 3.11 percent.
Consumers who want to do all they can to get into the housing market while affordability is still at its current high levels should try to keep in mind that they are always able research rates on Poli Mortgage Group's website, 24 hours a day and seven days a week, without having to provide any personal information at all. When it comes time for them to buy, they will also be able to speak directly with a Loan Officer, all they'll have to do is simply fill out a Contact Us form on the website or call 866-353-7654, and a representative will get back to them shortly.