Mortgage applications continue to slip across the country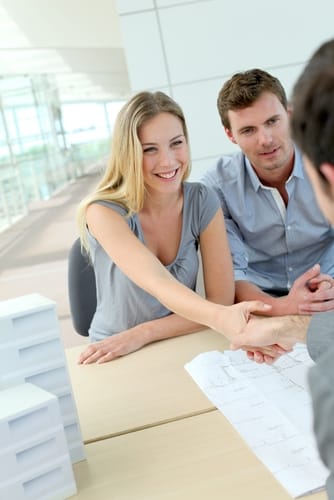 Millions of Americans took advantage of mortgage rates and home prices being extremely low as recently as a year ago by either buying a home or refinancing their existing mortgages, but that trend has diminished significantly since last May. As such, the number of home loan applications being filed nationwide has taken a significant hit in the past several months in particular, and the issue persisted last week.
In all, the number of home loan requests filed nationwide in the week ending April 25 was down 5.9 percent from the previous seven-day period, according to the latest Weekly Mortgage Applications Survey from the Mortgage Bankers Association. And as has been typical in the last several months, much of that drop was driven by the fact that current owners just don't seem to be very interested in refinancing their existing mortgages any more, as applications for this type of loan fell 7 percent, compared with the 5 percent drop seen in purchase requests. However, even these were down 21 percent from their standing just a year earlier.
Consumers not taking advantage of affordability
What's interesting about these declines is that they came during a period when low rates remained available in the market, the report said. Those for 30-year fixed mortgages, usually used for purchases, were unchanged at 4.49 percent. Meanwhile, rates for average 15-year FRMs – often used in refinances – actually dropped to 3.53 percent from the previous 3.55 percent. Despite this fact, the refinance share of the mortgage market dipped to 50 percent, the lowest total seen since July 2009. Moreover, the total mortgage market saw applications fall to their lowest levels seen since December 2000.
It's important to note, though, that the low rates available today are not here to stay. Experts mostly project that they'll climb into the mid-5 percent range by the end of the year alone, and therefore it might be wise for shoppers to lock in the best possible affordability while they still can. Consumers can research rates on the Poli Mortgage Group's website, 24 hours a day and seven days a week, without having to provide any personal information at all. When it comes time for them to buy, they will also be able to speak directly with a Loan Officer, all they'll have to do is simply fill out a Contact Us form on the website or call 866-353-7654, and a representative will contact them shortly.