Mortgage credit availability eased for many during May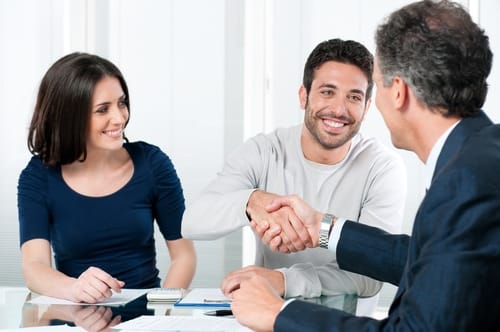 Over the last few years, many Americans may have tried to apply for a mortgage and found that they were not granted such financing. However, the good news for many who hope to get into the market in the near future is that conditions seem to be steadily loosening, even if they remain fairly tight in comparison with historical norms.
The monthly Mortgage Credit Availability Index improved to a reading of 115.1 in May, though that was up just 1.14 percent from the 113.8 reading seen in April, according to the latest data from the Mortgage Bankers Association. That's in comparison with a benchmark of 100 set in March 2012, when it was generally acknowledged that this type of credit was extremely tight, as lenders were still being very cautious following the difficulties they had during and after the recent recession.
What does that mean for borrowers?
The good news is that credit conditions are much better now than they were about 27 months ago, but consumers may still have a long way to go before anything resembling historical norms are restored. If the MCAI had existed in 2006, its levels would have been easily into the 800-plus range, based on the current benchmark. While in general this kind of credit availability was seen as being a little bit too loose – especially in retrospect – it still shows just how far the market will have to go to get back to the point at which it's relatively easy for consumers to obtain a mortgage, at least in comparison with all-time norms. In the meantime, they will typically have to do more to make sure they are fully prepared for the rigors of the application process, which will closely examine all aspects of their finance.
Consumers who want to lock in the highest available affordability in the market today can always contact a Loan Officer at Poli Mortgage Group to run their credit score, so together, they can determine what loan program they qualify for. It is also possible to research rates on Poli Mortgage Group's website, 24 hours a day and seven days a week, without having to provide any personal information at all. When it comes time for them to buy, they will also be able to speak directly with a Loan Officer, all they'll have to do is simply fill out a Contact Us form on the website or call 866-353-7654, and a representative will get back to them shortly.