Mortgage rates drop again, but consumers aren't biting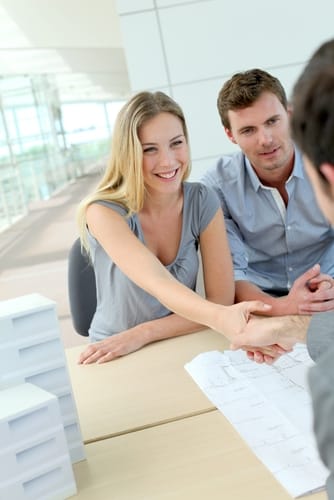 The housing market's recovery has been slow but steady in the last few years, but things have slowed down to the fact that rates surged starting in early May last year. However, more recently things have begun to loosen in this regard, but nonetheless it seems many would-be mortgage shoppers aren't that interested in getting into the market today.
Despite the fact that mortgage rates fell on all products across the board, many to lows not seen in nearly a full year, the number of home loan applications filed nationwide slipped once again in the week ending May 30, even when adjusting for the Memorial Day long weekend, according to the latest Weekly Mortgage Applications Survey from the Mortgage Bankers Association. In all, filings slipped 3.1 percent, with the larger portion of the drop coming as a result of a 4 percent decrease in purchase requests. As a consequence, this number now stands at 17 percent below the levels seen in the same week a year earlier.
Meanwhile, refinance requests from current homeowners looking to save on their monthly home loan payments also fell by 3 percent last week, the report said. However, because the drop was bigger for purchases, the share of the mortgage market taken up by refinances actually increased to 53 percent from the previous week's 52 percent.
Improving rates continue
Meanwhile, rates for 30-year fixed mortgages – typically sought by buyers – improved to 4.26 percent from the previous 4.31 percent, the report said. In addition, average rates on 15-year FRMs – favored for refinances – dropped to 3.39 percent from 3.42 percent. Finally, rates for five- and one-year adjustable mortgages improved the most marginally, dropped to 3.11 percent from 3.13 percent. All constituted levels not seen since last spring.
Consumers who want to take advantage of the affordability currently available in the market should keep in mind that they can always research rates on Poli Mortgage Group's website, 24 hours a day and seven days a week, without having to provide any personal information at all. When it comes time for them to buy, they will also be able to speak directly with a Loan Officer, all they'll have to do is simply fill out a Contact Us form on the website or call 866-353-7654, and a representative will get back to them shortly.