New-home sales, residential construction spending see significant uptick toward end of 2013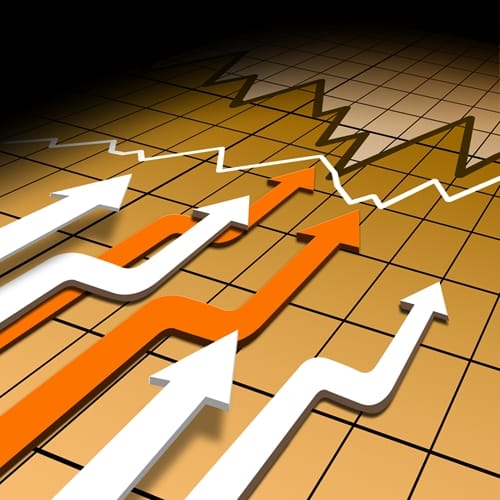 Continuing the upward trend observed within Northeastern housing markets for much of last year, new-home sales and construction spending were seen increasing toward the end of 2013. Providing additional evidence of the region's continued progress in ongoing recovery efforts, activity among interested buyers and motivated builders was seen at heightened levels. And, with mortgage rates expected to rise from their current levels in the coming year, conditions may be ripe for those hoping to purchase a home.
Along with many people now pursuing housing transactions, an emphasis will also likely be placed on residential lending in the following months. Accordingly, prospective buyers can benefit by contacting Poli Mortgage Group as soon as possible to calculate their purchasing power and research low rates. The workforce of experienced Loan Officers is licensed to operate in 17 states along the East Coast, with many of these dedicated professionals stationed at a number of physical branches in metropolitan areas – such as Boston, Mass.
New-home sales seen increasing in November
With more individuals expressing interest in living in major cities on the Eastern Seaboard, a significant uptick in buyer demand has been observed recently, as well as a related increase in the amount of completed new-home sales and money being put toward building projects.
In November, finalized transactions of new single-family homes in the Northeast totaled 38,000, according to the latest joint release from the U.S. Census Bureau and the U.S. Department of Housing and Urban Development. This figure was 15.2 percent improved from October, but also the same time last year – as each month saw around 33,000 sales. As there is traditionally a seasonal slowdown seen in sale activity following the conclusion of the summer home-buying season, this development came as a welcomed surprise to economists and housing professionals alike.
Rick Judson, chairman of the National Association of Home Builders, explained the uptick in transactions was in-line with the jumps in confidence levels recently experienced by industry members. However, he warned that construction efforts need to be heightened in order to accommodate the strengthening housing sector.
"This figure is consistent with NAHB's member surveys, which show increasing confidence in the market," Judson said. "Meanwhile, the very low supply of new homes on the market and tight credit conditions for home buyers show that builders are still cautious about getting ahead of themselves."
Construction spending also seen rising mid-Q4
However, new-homes are not only being bought at a quicker rate – they're are also being built at a faster pace. According to the most recent release from the U.S. Census Bureau of the Department of Commerce, construction spending nationwide was seen at a seasonally adjusted annual rate of $934.4 billion during the month of November, which represented substantial improvement on both a monthly and yearly basis. Compared to the preceding month, this amount marked an increase of 1 percent. Year-over-year, the total pointed toward a rise of 5.9 percent from the number noted in November 2012.
In addition to hikes in spending, NAHB chief economist David Crowe said that the rise in new-home sales have made the final three-month period of 2013 one of the strongest in several years. Further, conditions expected to be seen in 2014 may see a considerable amount of interested buyers enter regional housing markets in the coming months.
"The previous three months for new-home sales have all been revised up, and the final quarter of 2013 is shaping up to be the best quarter since the second quarter of 2008," Crowe said. "Historically low interest rates, affordable home prices and a healing economy are bringing buyers back into the marketplace."
Individuals looking to purchase a home this year can benefit by beginning the process with a call to Poli Mortgage Group. The trusted residential lending firm has written more than $11 billion in mortgages during its 13 years in operation, and continues to provide clients with the financial assistance they need to successfully navigate the path to homeownership. To get started, call 866-353-7654 today.