New residential construction increases in Northeast during March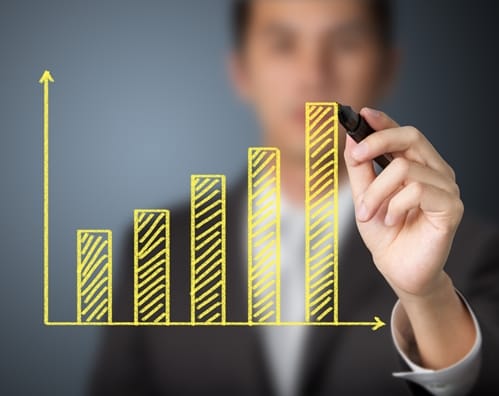 Individuals who are interested in the purchase of a home along the East Coast this year may have good reason to get involved soon: new residential construction is steadily increasing. With more residential options available, homebuyers could benefit from reduced competition and, in turn, more affordable prices.
Those planning to pursue the path to homeownership may want to begin by contacting Poli Mortgage Group and researching low rates. Recognized as one of the nation's top mortgage lenders, this firm's knowledgeable Loan Officers have written more than $11 billion in home loans during the last 13 years. In addition, the trusted source of residential lending offers its clients access to cutting edge technologies – such as a streamlined website and state-of-the-art mobile application – that can make the purchase process fast and easy.
Permit approvals, starts, completions tick up in March
During the third month of this year, homebuilding professionals were a busy bunch, having observed permit authorizations and housing starts improve on both monthly and yearly bases while completions held firm from February.
According to the latest joint report released by the U.S. Census Bureau and the Department of Housing and Urban Development, privately-owned housing units that were approved by building permits within the Northeast were at a seasonally adjusted annual rate of 136,000 last month. This figure represented not only a 33.3 percent hike from the amount seen the preceding month, but a 36 percent jump from the number recorded during the same time last year. In addition, the region saw a notable improvement in housing starts in March, as they were at a rate of 115,000, the government departments reported. The latest total marks a 30.7 percent increase from February, and a 22.3 percent rise from March 2013.
Meanwhile, housing completion figures throughout the Northeast had yet to improve from the efforts currently underway, the government departments reported. During March, finished units were at a seasonally adjusted annual rate of 65,000. While this amount was relatively flat from that exhibited the month prior, it points toward a decline of 33 percent year-over-year. With lots of projects in the pipeline, though, this amount could potentially rise in the coming months.
NAHB officials respond to housing data
Hopeful homeowners weren't the only ones with reason to celebrate after hearing the latest numbers, though. Officials from the National Association of Home Builders voiced their contentment with the recent housing data, saying that 2014 is shaping up to be a good yearfor industry professionals an prospective homebuyers alike.
"We see improving signs of new-home construction as we move into the spring buying season," said Kevin Kelly, chairman of the NAHB. "The strongest recovery is in the Northeast and Midwest, where builders were hampered by severe winter weather earlier in the year."
NAHB chief economist David Crowe echoed Kelly's sentiments, asserting that there are a few minor headwinds to overcome in the near future.
"Today's report is in line with our forecast of a gradual strengthening in the housing sector in 2014," said Crowe. "However, several uncertainties including tight credit conditions for home buyers and erratic job growth are making builders cautious about getting ahead of demand."
Hopeful homeowners who are ready to begin their hunt for the perfect home are encouraged to first obtain rate quotes from Poli Mortgage Group's website. Up-to-date information on interest rates can be acquired without individuals having to input any personal information, and once a prospective borrower is ready to speak with a representative, all they have to do is fill out the Contact Us form. To learn more, call 866-353-7654 today.