Northeast housing sales expected to increase during spring buying season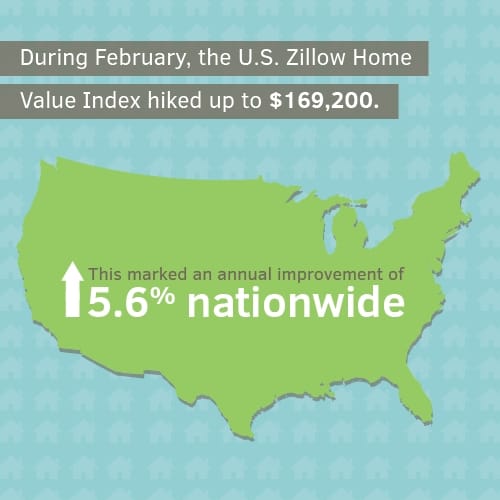 Following an underwhelming amount of housing activity during February, residential markets up and down the East Coast are poised for substantial upticks in home sales and property prices during the spring buying season. Both those who are looking to purchase and sell a house in the coming months can benefit by getting involved in their local sector as soon as possible, as current conditions are largely favorable.
Poli Mortgage Group, a residential lending authority throughout the Northeast, is ready and waiting to help individuals in their pursuit of homeownership. As a trusted source of financial assistance, the firm has found great low rates for countless clients and written more than $11 billion in home loans during its 13 years in operation.
February home sales remain relatively unchanged
During the second month of 2014, finalized transactions of single-family homes, condominiums, townhomes and co-ops throughout the Northeast were noted at a seasonally adjusted annual rate of 550,000, according to the National Association of Realtors' latest report. This total represented a monthly decline of 11.3 percent from January's figure, and marked a 12.7 percent drop from the amount recorded in February 2013.
Lawrence Yun, chief economist for NAR, pointed toward the possibility for significantly higher sales numbers in future months, as inclement winter weather likely caused the decrease in activity during February.
"We had ongoing unusual weather disruptions across much of the country last month, with the continuing frictions of constrained inventory, restrictive mortgage lending standards and housing affordability less favorable than a year ago," said Yun. "Some transactions are simply being delayed, so there should be some improvement in the months ahead. With an expected pickup in job creation, home sales should trend up modestly over the course of the year."
Meanwhile, the price for existing-homes in the Northeast gained ground on an annual basis. During February, these properties commanded a median price of $237,800, which was an improvement of 1.5 percent from the same time a year ago.
East Coast residential sectors considered 'buyers' markets'
While there weren't very many home sales completed within the Northeast region during February, a significant number may be finalized this spring, as the Eastern Seaboard currently favors those looking to purchase homes. According to a recent analysis by Zillow, homebuyers in this portion of the nation won't have to deal with as much competition and therefore have more opportunity to negotiate prices.
"In the East, housing markets are appreciating a bit more slowly, and homes are staying on the market longer, which helps give buyers the upper hand," said Dr. Stan Humphries, chief economist for Zillow. "Sellers in buyers' markets may need to be prepared to lower their asking price, or to wait longer for the perfect buyer to come along. As we put the housing recession further in the rear-view mirror, the broad-based dynamics that applied during those days, when all markets were reacting similarly to nationwide economic conditions, are fading. Real estate has always been local, and as the spring market gains momentum, this old adage will only become more pronounced."
And, as sales rise, prices are likely to as well. Providing further evidence of potential upticks in Northeastern housing markets, during February, the U.S. Zillow Home Value Index hiked to $169,200. This marked an annual improvement of 5.6 percent nationwide.
Individuals who are ready to get involved in their local housing market can benefit by starting the purchase process with a call to Poli Mortgage Group. Thanks to the firm's high rate of success and the quality customer service provided by its Loan Officers, it has originated more than 40,000 mortgages to date, and currently maintains an A-plus rating with the Better Business Bureau. To speak with a representative today, call 866-353-7654.