Northeast pending home sales up year-over-year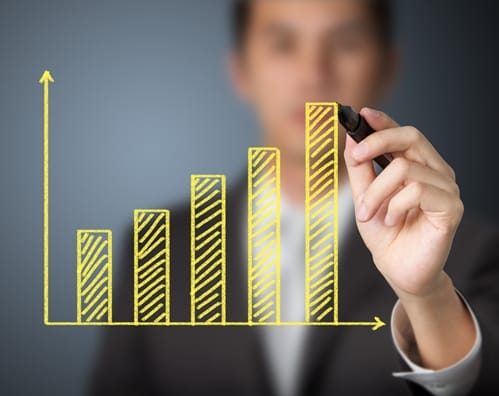 During the month of November, many individuals across the country may have been making plans to celebrate Thanksgiving with their friends and family members. However, a substantial number of people on the East Coast were busy pursuing the path to homeownership. Bucking expectations for a traditional seasonal slowdown and continuing the trend seen in prior months, a heightened number of homes were put under agreement – and sale estimations for the coming months rose considerably.
As one of the most-populated regions in the nation, housing markets within the Northeast are always active. Accordingly, Poli Mortgage Group – a trusted residential lender – has grown into an area authority in financing due to its numerous branch locations and its Loan Officers' ability to secure clients with low rates. Having written more than $11 billion in mortgages since its founding in 2001, the firm has an impressive track record and a lengthy list of satisfied customers in 17 states along the Eastern Seaboard.
November sees annual uptick in pending transactions
Last month, the Northeast saw fewer pending home sales on a monthly basis, but a great deal more year-over-year, according to the National Association of Realtors. Within its latest Pending Home Sales Index, the industry group announced the region's reading was 82.6, having ticked up 1.9 percent from November 2012.
As a forward-looking indicator based on contract signings, a reading of 100 on the PHSI represents the average level of contract activity observed during 2001. Accordingly, any number above indicates that housing markets are seeing higher amounts of homes being put under contract. The recent reading illustrates the Northeast region's continued progress in the ongoing nationwide recovery, and points toward additional increases in the coming months.
Regional total tops national average
Even though a slight decrease was observed month-over-month, the yearly increase seen in the Northeast was more impressive than that recorded for the country as a whole, suggesting the region may be poised for further gains. The national PHSI reading for November was 101.7, according to NAR. This marked a 0.2 percent rise from October's figure, but also represented an annual decline in pending home sales of 1.6 percent.
Lawrence Yun, chief economist for NAR, explained that these final months of 2013 may be seeing smaller numbers, but the year as a whole was largely impressive – and the upward trend may again be seen in the near future.
"We may have reached a cyclical low because the positive fundamentals of job creation and household formation are likely to foster a fairly stable level of contract activity in 2014," said Yun. "Although the final months of 2013 are finishing on a soft note, the year as a whole will end with the best sales total in seven years."
Buyers may benefit from taking action
As 2014 gets underway, many who are considering the purchase of a home might find themselves out-priced, so it is important interested buyers act quickly. Toward the end of December, the Federal Reserve announced it would begin the process of quantitative easing andreduce its monthly bond buying by $10 billion, from its former level of $85 billion, according to The Guardian. While this did not result in a stock market crash, it is likely that the efforts will see mortgage rates increase in the future. Accordingly, prospective homeowners hoping to keep their affordability in check may want to get busy.
Those hoping to purchase a home in the new year can benefit by enlisting Poli Mortgage Group to help them successfully complete the path to homeownership. The trusted residential lending firm knows where to find low rates and has originated more than 40,000 mortgages during its 13 years in operation. Individuals looking to learn more can speak with an experienced Loan Officer by calling 866-353-7654.