Northeast sees more new residential sales, available homes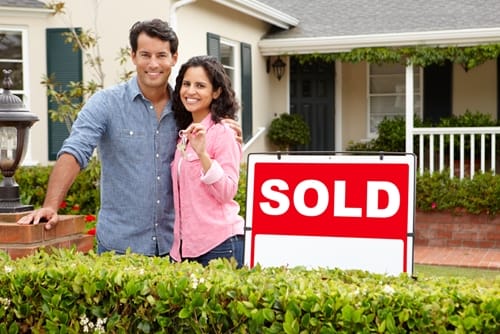 With the spring homebuying season now underway, real estate professionals across the East Coast are likely starting to see heightened levels of activity. Following the seasonal slowdown traditionally exhibited during winter, more people are starting to get involved in their respective housing markets, whether they are looking to purchase or sell.
Those looking to pursue the path to homeownership in the coming months can benefit by obtaining financing from Poli Mortgage Group. This trusted source of residential assistance is considered one of the nation's top mortgage lenders, having originated more than 40,000 home loans during its 13 years in operation. Its experienced Loan Officers work around the clock to find clients low rates and secure them affordable mortgages with advantageous terms.
New residential sales tick up in March
The third month of this year proved to be busy for real estate agents working in the Northeast. The area saw an increase in transactions involving recently constructed properties.
During March, sales of new single-family houses in the region were observed at a seasonally adjusted annual rate of 27,000, according to the latest estimates released jointly by the U.S. Census Bureau and Department of Housing and Urban Development. This figure marked a more than 12 percent jump from the amount recorded the preceding month, but represented an annual decrease of nearly 23 percent from the same period last year.
David Crowe, chief economist of the National Association of Home Builders, explained that the year-over-year decline could have been caused by restrictive conditions currently present in the national housing market.
"Overly stringent underwriting standards for mortgages have had a detrimental effect on modest-priced markets and have hit first-time home buyers particularly hard," Crowe said. "As a result, most of the sales are coming from a smaller pool of buyers who have a more established credit history, are more likely to finance with higher cash downpayments and are purchasing higher-priced homes."
Massachusetts sees more available homes on market
Also in March, homeowners added more properties to housing markets throughout the Bay State.
According to the Massachusetts Association of Realtors, this represented the second consecutive month the trend was observed on a yearly basis. During the month, a total of 2,698 single-family homes sales were finalized, pointing toward an annual drop but a monthly increase. Compared to March 2013, the recent figure marked a more than 11 percent reduction. However, compared to February 2014, this number showed a more than 27 percent rise.
MAR president Peter Ruffini noted that all of the residential properties recently added to the state's market could lead to sizable jumps in home sales in future months.
"While the market still needs more homes for sale – including both existing homes and new construction- the increase in new listings in March is a good sign," Ruffini said. "With home values on an upward trend, it gives homeowners the opportunity and incentive to take advantage of the current buyer demand and list their homes for sale."
Although the total number of finalized sales dipped during the month, transaction prices for single-family homes sold during the month rose considerably, MAR reported. In March, the median selling price for such properties ticked up to $314,063. This amount is 8.3 percent above the median recorded the same time a year ago, and up 6.5 percent from the month prior. In fact, it represented the 18th straight month of year-over-year increases.
With East Coast housing markets positioned for additional growth, individuals hoping to purchase a home would be wise to begin the homebuying process as soon as possible. Those interested in researching current interest rate averages can do so at anytime – without having to offer up any personal information – through Poli Mortgage Group's cutting edge website. After that, prospective borrowers only need to fill out the Contact Us form or call 866-353-7654 to get started.