Northeastern existing-home sales increase year-over-year in October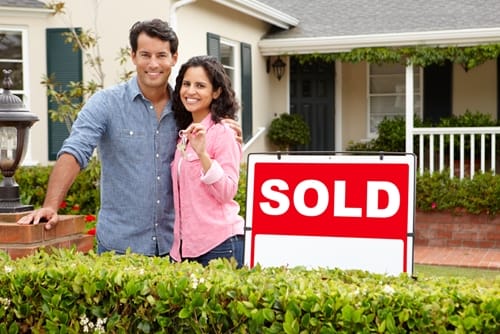 Across the country – specifically in the Northeast – housing markets have been showing signs of considerable strength for much of the last year, with home prices and sales routinely seeing gains. And, although many predicted the conclusion of the summer home buying season would see a slowdown in housing activity, it appears residential sectors made significant progress in the ongoing recovery during October.
As rates for popular mortgage products continue to remain below historical norms, an increasing number of consumers along the East Coast may be seriously considering their ability to submit a purchase offer and successfully navigate the path to homeownership.
From Maine to Florida, those looking for financial assistance in funding a real estate transaction can benefit from working with Poli Mortgage Group, a trusted authority in residential lending. In the past 12 years, the firm's team of experienced Loan Officers have secured thousands of clients with low rates and written more than $11 billion in home loans – effectively helping to finalize hundreds of home sales in 17 different states along the Eastern Seaboard.
Completed transactions tick up annually across region
Last month, the seasonally adjusted annual rate of finalized existing-home sales throughout the Northeast was 670,000, according to the latest data released by the National Association of Realtors. While this figure represents a month-over-month decline of nearly 3 percent, it marks an annual increase of almost 12 percent.
Meanwhile, the region's median sales price during October was $247,300, according to the industry organization. This amount symbolizes an appreciation of more than 7 percent from the same month last year, and points toward the possibility for additional gains in the near future. Although further increases could be seen as evidence of continued improvement, they might actually be caused by the repeated reduction of local housing inventory supplies.
Lawrence Yun, chief economist for NAR, explained the activity witnessed in many residential sectors last month may have served to frustrate buyers looking to purchase a home for cheap, as affordability decreased substantially in many areas.
"The erosion in buying power is dampening home sales," he said. "Moreover, low inventory is holding back sales while at the same time pushing up home prices in most of the country. More new home construction is needed to help relieve the inventory pressure and moderate price gains."
National numbers closely resemble Northeast totals
As in the recent past, the developments observed in housing markets along the East Coast were very similar to national averages, showing that the region is a main driver of the country's recovery efforts.
NAR noted that completed transactions of single-family homes, condominiums, co-ops and townhomes were recorded at a seasonally adjusted annual rate of 5.12 million nationwide last month. This was a drop of more than 3 percent from September's total, but a 6 percent improvement over the amount of finalized sales in October 2012. In fact, existing-home sales have now remained above year-ago levels for 28 straight months. In addition, the median sales price was $199,500, having increased nearly 13 percent year-over-year.
Pending sales could see related uptick in October
With last month's yearly increase in completed home sales, it is possible that a substantial number of homes were put under contract last month as well. The preceding month saw pending home sales slip on both a monthly and annual basis, according to a separate release from NAR, so recent data could demonstrate more homes were in the process of being purchased in October.
Those looking to make the transition to homeowner may want to act soon, as current market conditions may not be available for much longer. Individuals that wish to set up an affordable payment plan can benefit from enlisting the help of Poli Mortgage Group, which maintains an A-plus rating with the Better Business Bureau. To get started today, call 866-353-7654.