Northeastern existing-home sales, prices increase in November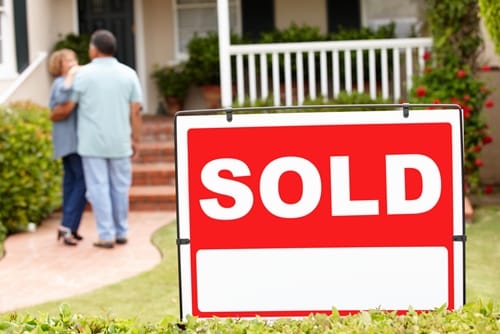 While many people's minds may currently be focused on the holiday season and buying gifts for their friends and family members, those individuals in the market to purchase a house are likely the ones finding the best deals.
That was the case in the Northeast region during November, as a larger amount of home sales were completed on an annual basis. Neither cold temperatures nor snowfall could deter prospective homeowners from submitting purchase offers to listed residential properties, and with more houses coming off the market, prices were seen ticking higher. Accordingly, those interested in buying a home in the coming months may want to act soon, as conditions may continue their upward trend in the coming months.
Buyers who do decide to take action can further benefit by enlisting the financial assistance of Poli Mortgage Group, a regional residential lending authority for the East Coast. The excellent customer service provided by our knowledgeable Loan Officers have helped us to maintain an A-plus rating with the Better Business Bureau, and originate more than 40,000 mortgages in the last 12 years. Their ability to secure clients attractive payment plans with low rates is second to none, no matter the season.
Sale totals, prices observed rising regionally
During November, completed sales of single-family homes, condominiums, townhomes and co-ops in the Northeast were noted at aseasonally adjusted annual rate of 650,000, according to the latest data from the National Association of Realtors. This figure marked a 6.6 percent improvement from the totals recorded the same time a year ago. However, it also pointed toward a 3 percent decline from the pace of sales seen in October.
Lawrence Yun, chief economist for NAR, said that a multitude of regions are experiencing lower housing numbers due to the constricted conditions both buyers and sellers are faced with.
"Home sales are hurt by higher mortgage interest rates, constrained inventory and continuing tight credit," said Yun. "There is a pent-up demand for both rental and owner-occupied housing as household formation will inevitably burst out, but the bottleneck is in limited housing supply, due to the slow recovery in new home construction. As such … annual home prices are rising at the highest rate in eight years."
The tight inventory numbers being observed within housing sectors across the Northeast served to push sale prices higher in November, which can be seen as a positive for owners looking to sell – granted they can find a purchaser. Throughout the region last month, the median price of housing transactions was $242,900, NAR reported. Compared to the amount noted during November 2012, this recent figure was up 5.7 percent.
Additional sales may be seen in coming months
Although the end of the home buying season brought about the traditional seasonal slowdown in activity – which was expected by many – another recent report suggested that the following months could see sizable upticks in residential construction.
According to the latest joint release from the U.S. Census Bureau and the Department of Housing and Urban Development, single-family housing building permits authorizations and starts were seen increasing on a month-over-month basis in November. Nationwide, permit approvals for these residences was noted at  a rate of 634,000, which is 2.1 percent higher than October's figure. Meanwhile, housing starts were recently recorded at a rate of 727,000, showing a monthly improvement of 20.8 percent.
Individuals who wish to finalize a real estate sale in the near future can successfully navigate the path to homeownership faster and easier with the expert guidance provided by Poli Mortgage Group. Taking advantage of the technology and experience we offer could be to your benefit. Call us today at 866-353-7654 to learn more.